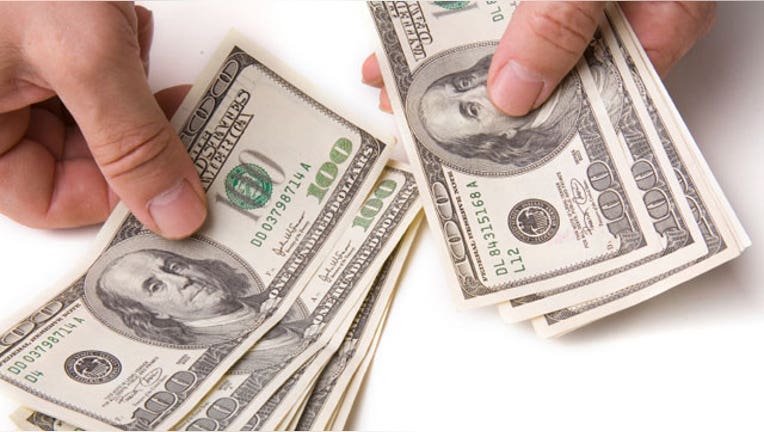 Attention in Washington is now focused squarely on the upcoming fiscal cliff -- a package of deficit reduction measures that would slow the economy through a combination of tax increases and spending cuts. But this looming obstacle should also serve as a reminder for consumers to review their own financial standing.
While the nation faces its fiscal cliff at the beginning of next year, most Americans are likely to run into a fiscal cliff of their own at one time or another -- a sudden drop in income or rise in expenses that can overwhelm their household budget unless they are prepared. Here are four individual fiscal cliffs that could hit your budget, along with some advice on preparing for these events.
1. Loss of a job
Relating the potential for losing a job to the budget crisis in Washington isn't just an analogy -- the two might be related. The Congressional Budget Office estimates that next year's fiscal cliff would send unemployment back up near 9%. The National Association of Manufacturers sees the consequences being even more drastic -- their estimate has unemployment rising to 12% if the fiscal cliff isn't avoided.
In either case, it looks like more Americans may be at risk of losing their jobs next year. Building an emergency fund to weather this kind of storm is just common sense. According to the Bureau of Labor Statistics, the median length of time for which a person is unemployed is about 20 weeks, though it can be much higher for some professions. This points to the wisdom of having about half a year's worth of expenses saved up in an emergency fund to help see you through a possible stretch of joblessness.
2. Damage to your car or home
While you may have insurance to bear the heaviest costs should an accident damage your car or home, depending on your policy you may face a substantial deductible payment in such an event. You should know what those deductibles are, and try to keep at least that amount in savings.
As with emergency funds for unemployment, money set aside in case of an accident needs to be accessible at any time, so savings or money market accounts are suitable for this purpose. You may also take advantage of higher CD rates on longer-term CDs, if you can find a CD with a reasonably mild penalty for early withdrawal.
3. College costs
While college can be very expensive, at least it is a foreseeable expense that you can save up for over a long period of time. In fact, if you start once your kids are born, you should have time to include some growth investments such as stocks in these savings. Be sure to check out fafsa.ed.gov, a government website detailing financial aid options.
4. Caring for elderly parents
The so-called sandwich generation is faced with not only financing their children's education, but often also with helping to care for their aging parents. Elder care can be extremely expensive, so you and your parents need to develop a long-term plan for financing it so it doesn't drain both of your resources.
Sometimes these personal fiscal cliffs are foreseeable, and sometimes they aren't. In either case, building a reserve of savings is the best way to survive encountering one.
The original article can be found at Money-Rates.com:Avoiding your own fiscal cliff