Avoid Companions' Checked-Bag Fees With Wise Card Use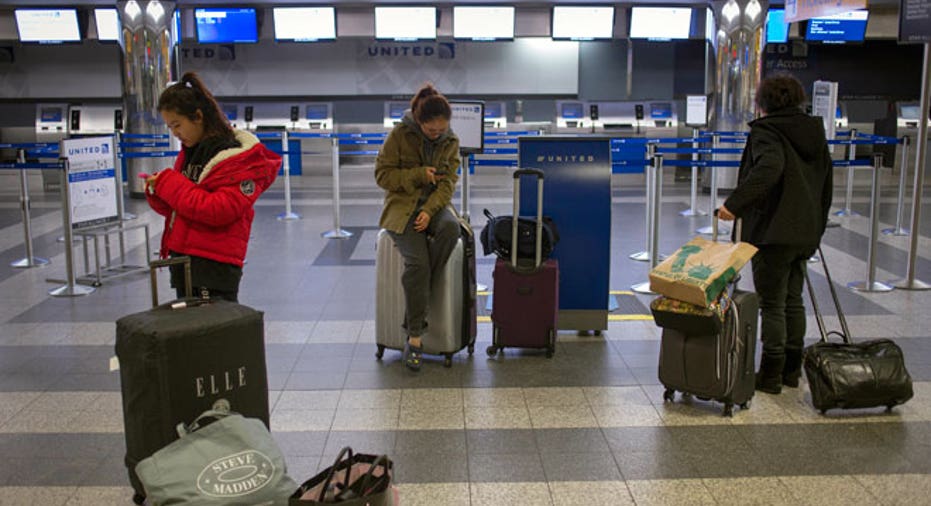 Dear Cashing In,
I'm planning to go with my wife and two kids to visit family in Virginia for a week or so over Christmas. But if we check bags on our flights, we would pay a lot in fees. I know that some credit cards can help avoid those fees. Are all those cards pretty much the same? I fly on different airlines (usually whichever one has the lowest fares). Thanks.
-Andrew
Dear Andrew,
It used to be that when you paid for a plane ticket, you were finished breaking out your wallet. The airline would serve you snacks or maybe a meal, and of course handle your bag for no extra charge.
Today, though, airlines are constantly trying to outdo each other in finding ways to boost what they call "ancillary revenue" -- additional fees for features that used to be standard but have now been redefined as perks. Now, most major airlines sell meals and snacks, charge extra to reserve more desirable seats and, yes, impose fees for checking bags. As you point out, Andrew, there are ways around paying extra charges for checked bags. In 2013, airline revenue from baggage fees actually fell 4 percent, to $3.35 billion. As a MarketWatch article put it: "Some of this, experts say, is due to fliers outsmarting baggage fees." Most airlines charge $25 for the first checked bag per person, each way. If the four of you each checked a bag each way, that's $200 in bag fees. (Note that of the biggest U.S. airlines, only Southwest and JetBlue do not charge for the first checked bag.) The easiest way to avoid the fees, of course, is to pack less and carry it onboard. But if you're going to be away from home for a while, or you're traveling with children, that isn't always easy to do. Or you could consolidate your clothes into one big bag to reduce the number of bags, but then you have to watch out for weight limits on checked bags, which also could trigger additional fees. The credit cards affiliated with the major airlines offer some relief, but there are differences -- mainly in the number of people traveling with you who can check bags for free. For instance, the Chase United MileagePlus Explorer card (annual fee: $95, waived first year), allows a free checked bag for you and one traveling companion on United flights. But other cards allow checked bags for more people. The Barclaycard US Airways Premier World MasterCard (annual fee: $89) and the Citi Platinum Select AAdvantage World MasterCard (affiliated with American Airlines, annual fee: $95, waived first year) allow a free checked bag for you plus up to four companions. If you're flying Delta and have the American Express Gold Delta SkyMiles card ($95, waived first year), you and up to eight others can get the first bag free. Make sure to check the restrictions before relying on these. With some, you have to use the card to make the reservation, and to get free bags, your traveling companions must be on the same reservation as you. Also, some airlines track whether you still have the card when you fly, so don't count on free bags if you make the reservation then cancel the card. Note that although US Airways and American are merging, they have not merged this feature on their affiliated credit cards. Some of these cards also come with priority boarding, so you can board the plane while there's still space for carry-on luggage in the overhead bins. Saving on luggage fees might not be reason enough to sign up for one of these cards. But if you're accustomed to checking a lot of bags, the savings can really add up.
See related: Which travel card perk is the most popular?