AutoZone Sales Disappoint as Customers Prefer New Cars to Repairs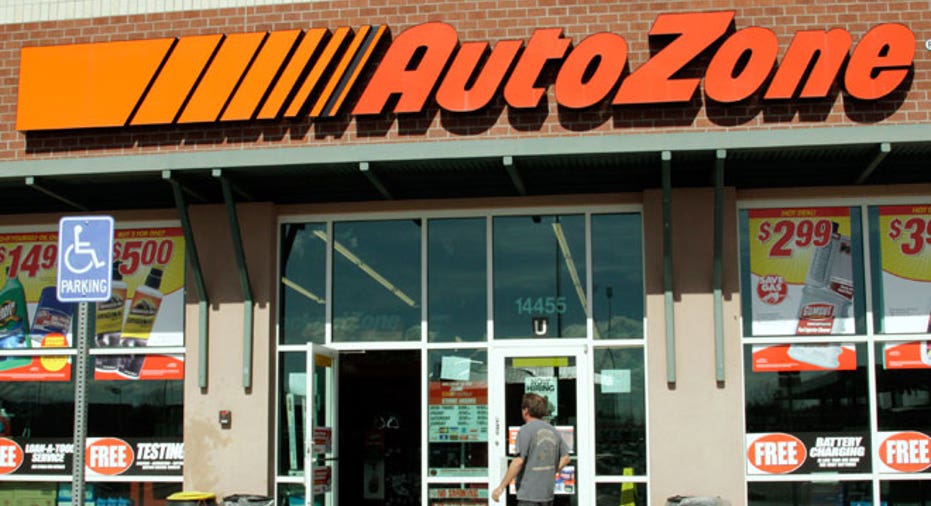 Auto parts retailer AutoZone Inc (NYSE:AZO) reported weaker-than-expected quarterly revenue as a strengthening U.S. economy encouraged consumers to buy new vehicles instead of repairing existing ones.
Autozone's same-store sales rose only 2.1 percent in the fourth quarter ended Aug. 30, compared with a 4 percent rise in the third quarter.
Sales at the company's fast-growing commercial repairs business, which sells parts to auto repair chains, increased 5.3 percent, down from 14 percent in the previous quarter.
"AutoZone's higher exposure to the slower-growing do-it-yourself (retail) segment and lower exposure to the higher-growth commercial delivery business was a bit of a competitive headwind," RBC Capital Markets analyst Scot Ciccarelli said.
Vehicle parts retailers have been increasing sales to garages, dealers and service stations as more Americans turn to them to repair their increasingly complex vehicles.
AutoZone's rivals such as Advance Auto Parts Inc and O'Reilly Automotive Inc, got more than 40 percent of their 2013 revenue from commercial repairs.
Commercial repair accounted for only 17.5 percent of AutoZone's 2014 sales.
The company's fourth quarter revenue increased 4.5 percent to $3.05 billion. Analysts on average had expected revenue of $3.07 billion, according to Thomson Reuters I/B/E/S.
Net income increased to $373.7 million, or $11.28 per share, for the fourth quarter, from $347.8 million, or $9.76 per share, a year earlier. Analysts had expected $11.26 per share.
AutoZone's shares were hardly changed at $525 in premarket trading. They have risen about 25 percent in the past 12 months, compared with an about 18 percent rise in the S&P 500 Index.
(Reporting by Ankit Ajmera in Bangalore; Editing by Joyjeet Das)