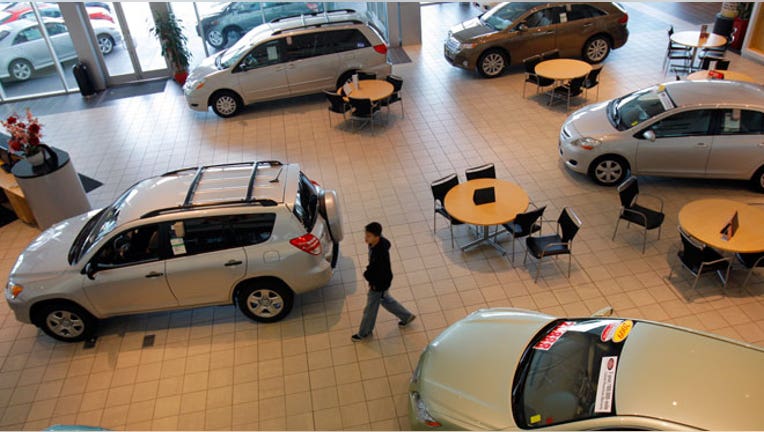 AutoNation (NYSE:AN) logged a stronger-than-expected 14% leap in first-quarter profits on Thursday as the largest operator of U.S. auto dealers posted solid new vehicle sales.
Shares of AutoNation rallied over 2% in premarket trading on the earnings beat, recouping much of their loss from Wednesday.
The company said it earned $83 million, or 67 cents a share, last quarter, compared with a profit of $73 million, or 55 cents a share, a year earlier.
On a non-GAAP basis, AutoNation said it earned 68 cents a share, exceeding estimates from analysts for 64 cents.
Revenue climbed 12% to $4.1 billion, topping the Street's view of $4.03 billion. Gross margins dipped to 16.2% from 16.5%.
AutoNation's earnings beat was underpinned by a 9% jump in overall retail new vehicle unit sales, which were up 6% on a same-store basis.
Mike Jackson, AutoNation's CEO, said his management team continues to expect industry new vehicle sales to be about mid-15 million units in 2013.
AutoNation also unveiled deals to acquire SanTan Honda Superstore and Hyundai of Tempe in Phoenix as well as Don Davis Toyota Scion in Dallas. The company didn't disclose the purchase price but said the annual revenue for all three stores is about $250 million and they sold approximately 8,300 units in 2012.
"These acquisitions align with our strategy to offer all of our core vehicle brands to consumers within our key markets," Jackson said.
Ft. Lauderdale-based AutoNation saw its shares gain 2.4% to $43.50 just ahead of Thursday's opening bell. The stock slumped 2.97% during regular trading on Wednesday amid a broad market decline.