Automotive supplier breaks ground on rare new Detroit factory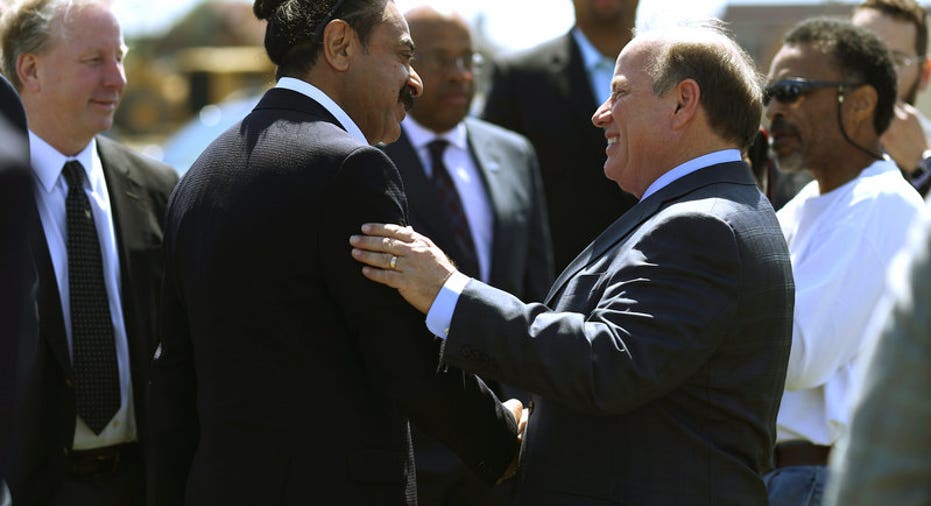 U.S. auto parts maker Flex-N-Gate will build a plant in Detroit in what local officials described on Monday as the first new investment by an automotive supplier in decades for Motor City, the cradle and former beating heart of the car industry.
"This is the largest automotive supplier investment in Detroit in more than 20 years," Mayor Mike Duggan said at a groundbreaking ceremony under a light blue spring sky on Detroit's northeast side. "We're starting to compete and win again."
Urbana, Illinois-based Flex-N-Gate will invest $95 million in the plant, which will employ 400-700 people and supply parts to Ford Motor Co . It is scheduled to open in the first quarter of 2018.
Flex-N-Gate owner Shahid Khan said Ford was the "great impetus" behind locating the plant in Detroit and said it aims to employ locals. Workers would earn up to $27 per hour including benefits and the plant will use state-of-the-art automated technology "in order to pay people a living wage," he said.
The supplier makes plastic exterior parts, especially front ends, and headlights.
A Ford spokeswoman said the company would not provide "specific production details at this time" on which models the plant's parts would be used.
Pakistan-born Khan, who also owns the National Football League's Jacksonville Jaguars, came to the United States decades ago to study mechanical engineering at the University of Illinois.
Auto plants once proliferated across Detroit, and many today are empty red-brick hulks. Only General Motors Co and Fiat Chrysler Automobiles NV (FCA) still have operational plants in the city.
Over decades of decline, Detroit's population fell to 700,000 from a peak of 1.8 million people in 1950, reflected in the many vacant and decaying homes in the area around the future Flex-N-Gate plant.
Since going through bankruptcy earlier this decade, Detroit has experienced a slight renaissance with businesses and artists moving in.
The plight of American manufacturing, as well as immigration, were the focus of Republican President Donald Trump's election campaign. Trump has criticized automakers for building cars in Mexico and talked up announcements of U.S. investments by Ford, GM and FCA, including some that had been announced before he took office.
Khan said the decision to invest in Detroit predated Trump's presidency. But he said that in the U.S. automotive industry today, "you have to have a social conscience. You can do that and still make investments like this."
(Reporting By Nick Carey)