Auto repair insurance pledges to pay your breakdown bills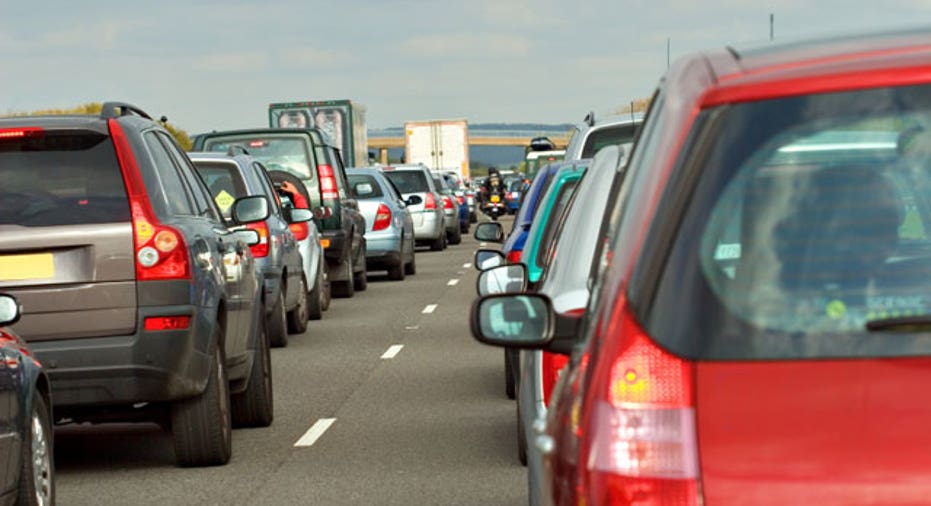 Unexpected car repairs can be costly, derailing your financial plans. Mechanical breakdown insurance -a separate coverage from your standard auto insurance policy - can cover the costs of car repairs for many years and miles.
Mechanical breakdown insurance is a service contract that can be purchased through your:
Car insurance company
Car dealer
Financial institution such as a bank or credit union that handles car financing
These insurance policies do not cover normal maintenance and wear-and-tear on your car. However, the insurance can add a layer of protection on top of an extended warranty, or help cover costs after your warranty expires. You can purchase various levels of repair coverage for a certain number of miles or months.
For example, a minimum level of coverage might apply to repairs such as:
Transmission and transaxle cases and their internal components
Engine parts such as the oil pump, pistons, timing gears, flywheel and valves
Drive axle housings and internal components, axles and joints
As you increase your level of coverage, you can add electrical, cooling, steering, air conditioning and fuel system repairs.
Most mechanical breakdown insurance policies also cover costs associated with breakdowns, such as towing and rental car coverage, along with things like 24-hour roadside assistance and lock-out service.
Cost of coverage
David Scott, vice president of the mechanical breakdown division of Mercury Insurance in Oklahoma City, says you pay the cost of mechanical breakdown insurance up front for coverage over a specified time period or number of miles. Making a claim won't change the cost of the service contract or affect your car insurance.
The cost of the service contract is based on your type of vehicle, the contract's length of coverage and number of miles covered, and the level of protection you choose, says Scott. It can run anywhere from hundreds of dollars to thousands.
Mercury offers four levels of mechanical breakdown insurance, from a basic bronze level of powertrain coverage to a platinum level that covers everything except items specifically excluded (such as normal wear-and-tear items like brakes, tires, shocks and wiper blades).
Mercury's maximum length of coverage is six years or 100,000 miles, Scott says.
Some mechanical breakdown insurance policies have a deductible you can raise to keep your costs lower, while others have no deductible.
"Another benefit of our coverage is that you transfer it to the buyer of your car," says Scott, who adds that offering to transfer the service contract may make the car more attractive to potential buyers.
If you sell your car before the coverage expires and decide not to transfer the insurance, you can get a refund of the prorated amount of unused insurance.
Mechanical breakdown insurance repairs are handled in different ways. Some policies only pay for repairs made at a car dealership or by a preferred mechanic, while others allow the work to be done by any authorized mechanic.
Debbie Taverna, consumer loan manager of Digital Federal Credit Union (DFCU) in Marlborough, Mass., says her company's mechanical breakdown insurance plans pay the mechanic directly, so customers never have to pay the bill and then wait to be reimbursed.
"Our plan covers all labor charges as well as parts, plus we have a rental car allowance that customers can use while they wait for their car to be repaired," Taverna says.
Car insurance and other concerns
You may shy away from purchasing mechanical breakdown insurance because you fear that making a claim on your mechanical breakdown insurance will impact your auto insurance premiums. But that's not the case, says Robert Passmore, senior director of personal lines for the Property Casualty Insurers Association of America (PCI).
"There's no connection between mechanical breakdown insurance and car insurance, because the breakdown insurance only covers repairs," says Passmore. "Repairs are not part of your driving record unless they are needed because of an accident. If you have an accident, those repairs are covered by your auto insurance."
Passmore says you should ask the following questions if you are thinking about buying mechanical breakdown insurance:
How does this policy fit with my manufacturer's warranty?
What types of repairs are covered and which ones are excluded?
Can I take the car anyplace to be repaired?
Do you have a network of repair people that I can tap if I need a referral?
Is there a fee schedule that needs to be met or will the policy cover any amount that a mechanic charges for the repair?
Scott adds that before you purchase this coverage, think about how long you intend to keep the car and how many miles you drive.
"You may want to lower the level of coverage to just the most expensive items on an older car, or have broader coverage if you are driving a new high end car that has lots of features that could be costly to repair," Scott says.
The original article can be found at Insurance.com:Auto repair insurance pays your breakdown bills