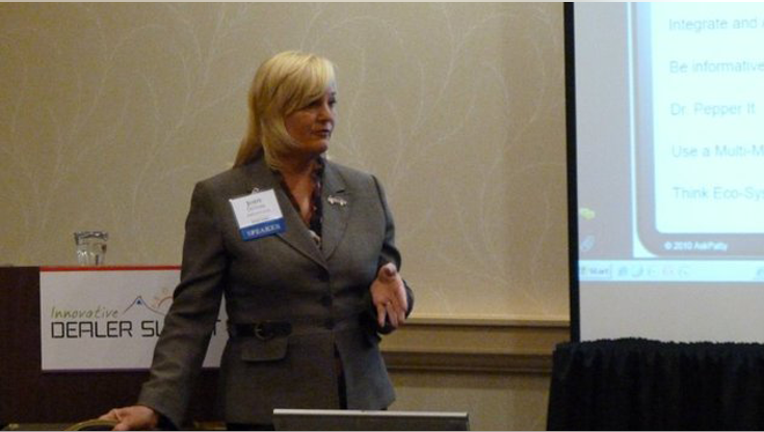 We're highlighting small businesses from around the country as nominated by you, our readers. If your favorite small business is using Twitter to communicate with customers, let us know about it @fbsmallbiz with the hashtag #mysbc, and it may be featured as an upcoming Small Business of the Day.
Small Business of the Day: Ask Patty.com
Who: Jody DeVere, 56, @askpatty
What: An automotive advice site for women
When: 2006
How: The idea to start up her business came to DeVere while she was working as a consultant for automotive service providers. She noticed a major gap in the industry for addressing women.
"I realized there was a black hole in terms of addressing the needs of women," she said. "I saw an opportunity."
Where: Thousand Oaks, Calif.
Biggest lesson learned: "Although women are the primary purchasers and ones who take vehicles in for service, there is a bit of resistance to serve the needs of women, and recognize them as the majority shoppers for cars," DeVere said. "[The industry] needs to be woken up to address the needs of women to better win marketshare."
To view more Small Businesses of the Day, click our interactive map.