Austin Ice Cream Shop Eyes Global Expansion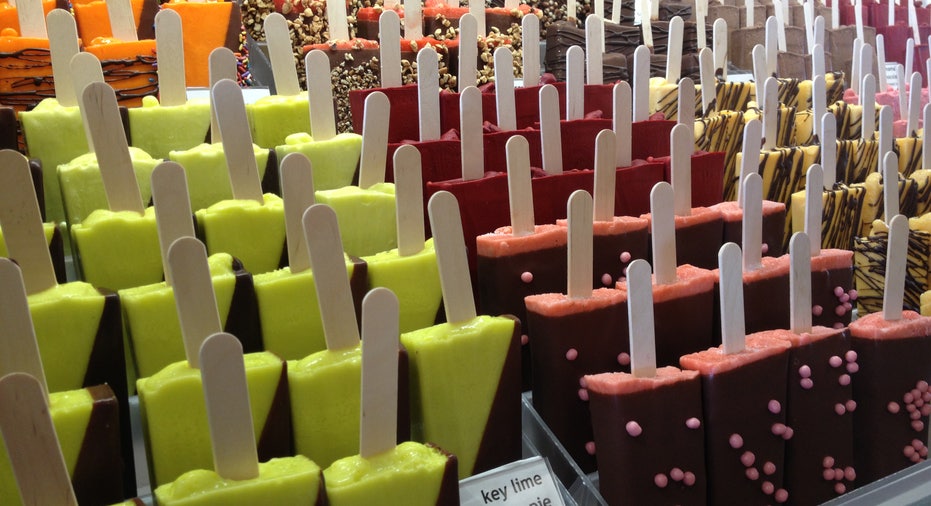 Small Business Spotlight: Camille's Hand-Dipped Ice Cream Bars, @camillestweets
Who: Rome Gregorio
What: Ice cream franchisor
When: 2010
Where: Austin, Texas
How: Founder Rome Gregorio says the idea for Camille's Hand-Dipped Ice Cream Bars came from his wife's fight with breast cancer.
"Sitting in a chemo chair for hours a day, ice cream was the thing that made her happy," says Gregorio. With Camille's, Gregorio says he wanted to help spread joy and run a family-oriented company that would create jobs.
"The concept is to provide an old-fashioned ice cream bar in a fashion-forward environment," says Gregorio. He ended up traveling the world to find technology that would be able to flash freeze ice cream, yogurt and fruit for ice cream bars, eventually finding cutting-edge machines in Brazil and Italy. Today, there are two Camille's locations in Texas and five more locations in the works. Gregorio says the company is also in talks with international franchisors to bring Camille's to other countries; he says there is a lot of interest in the Middle East.
Biggest challenge: Gregorio says many people measure success by the amount of time a company has been in operation for, but a truer measure is innovation. "Innovation today is so important in the life cycle of a business," says Gregorio.
One moment in time: "I'm most proud of the people who have surrounded themselves around us and who believed in us," says Gregorio. He says he's received help from family, his church community and friends with everything from conceptual help to architectural design.
Best business advice: "Think big. Big vision allows you to travel places where airplanes can't get you to … and helps you accomplish more than you could ever imagine," says Gregorio.