AT&T's 3Q Revenue Shrinks More Than Expected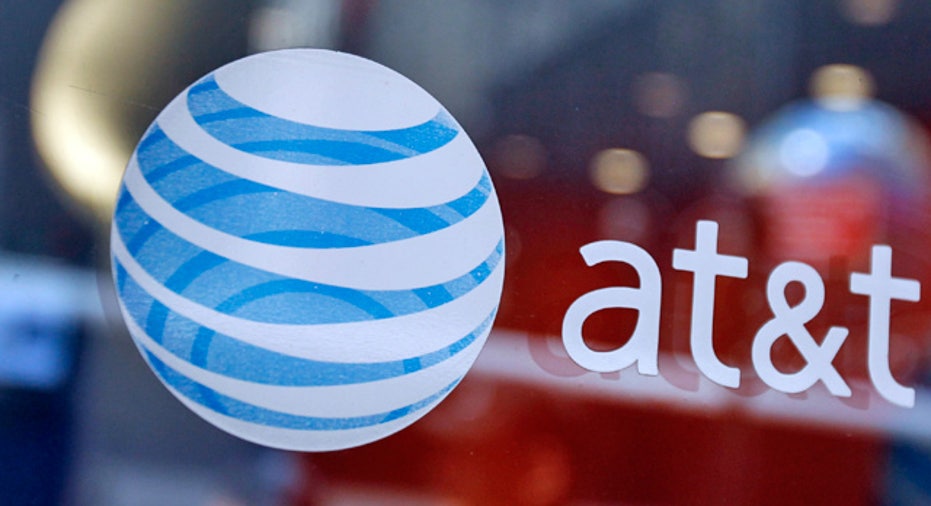 Blue-chip telecom giant AT&T (NYSE:T) revealed on Thursday it suffered a 71% tumble in third-quarter net income amid a steeper-than-expected decline in revenue.
Dallas-based AT&T said it earned $3.62 billion, or 61 cents a share, last quarter, compared with a profit of $12.3 billion, or $2.07 a share, a year earlier. Analysts had called for EPS of 61 cents.
Revenue shrank 0.3% to $31.48 billion, missing the Street's view of $31.6 billion. Operating margins expanded to 19.8% from 17.2%.
In the wake of the results, shares of AT&T slid 2.03% to $28.50 ahead of Thursday's open. AT&T's stock was off 1% on the year as of Wednesday's close.
"Mobile broadband growth continues to be robust, execution was strong across the business, and we delivered another solid quarter," CEO Randall Stephenson said in a statement. "The next waves in the mobile Internet revolution represent tremendous growth potential, and we are laying the groundwork required for that future."
AT&T, which is the No. 2 U.S. mobile service provider, said it gained 319,000 subscribers last quarter, missing consensus forecasts from analysts, but giving it 100.7 million customers. Wireless data revenue jumped 18% last quarter, while service revenue grew 4.3% to $14.26 billion.
The company sold 4.8 million smartphones last quarter, including 2.7 million Apple (NASDAQ:AAPL) iPhones that were sold. Sales of devices powered by Google's (NASDAQ:GOOG) Android operating system and other non-iPhones represented almost half of its new phone sales.
AT&T said its voice revenue shrank 10.5% to $6.24 billion, while data revenue was up 7.6% to $7.47 billion.
AT&T said it is also continuing to "work toward a successful completion" of its planned $39 billion acquisition of T-Mobile USA. That deal was blocked by the Department of Justice at the end of August for antitrust reasons.
Rival Verizon (NYSE:VZ) is scheduled to release results on Friday, while Sprint Nextel (NYSE:S) expected to announce its results next week.