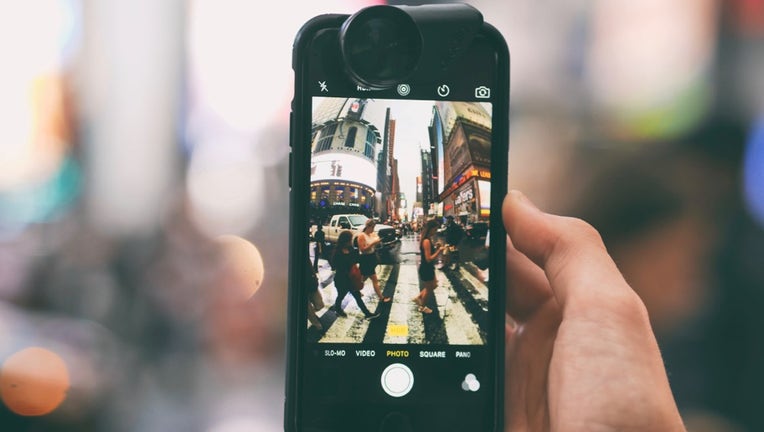 Unless your company offers in-person, all-access tours of your office to potential new recruits, nothing can beat video for getting across your employer brand promise.
Video brings to life things like corporate culture, employee experience, and the work environment better than any job description or advertisement could ever hope to. And as we know, today's hard-to-please millennials place a lot of stock in the "soft" factors when it comes to deciding where they'd like to work.
As social networks – even the "old" ones like Twitter and Facebook – continue to evolve, they're becoming more visually oriented. Newer platforms like Snapchat — with a relatively modest 150 million daily users — are winning the war when it comes to attracting and keeping the millennials' attention. About 75 percent of Snapchat's U.S. users are in the magic 18-34 age group.
Snapchat's real-time video functionality is one of its secret weapons. It's perfectly suited to young workers because it allows users to select the content they'd like to see, it's instant, and it's native to mobile devices. Snapchat boasts more than eight billion video views every day — three times its numbers of a year ago. And its users send 67 percent more images and videos than Facebook users do each day.
But the stalwarts are fighting back. Facebook Live and Twitter's Periscope enable users to stream live video and notify their followers so that they can tune in and comment on what they're seeing. YouTube is now rolling out live video functionality for mobile users. Facebook has also launched its Canvas ad platform, which uses a combination of images, video, text, and call-to-action buttons to create an interactive advertising experience.
So how can today's recruiters use real-time video and social media to reach this dynamic segment of the population? Here are some relatively easy ways to get started:
1. Let Employees Commandeer Your Social Media Account and Stream Live Video
Whether it's a few minutes, a few hours, or an entire day, these initiatives – Snapchat calls them "Takeovers" – can focus on just about anything that communicates your employer value proposition: a day in the life of your employees, your community and charity engagement, what your campus looks like, etc.
A few months ago, for example, Hootsuite hosted "Operation #FollowTheSun," using Twitter's Periscope platform to visit the company's offices in Singapore, Romania, the United Kingdom, Brazil, and the United States. More than 5,000 viewers tuned in, generating 11,000 "hearts" and boosting visits to the company's careers site.
2. Tell 'Stories'
The short shelf life of Snapchat messages is a big part of the platform's appeal, but that doesn't necessarily lend itself well to job advertising. However, Snapchat's "Stories" feature can be used to advertise a role for up to 24 hours, while the expanded "Live Stories" feature can be used to create curated streams of user-submitted snaps from various locations and events. These are incredibly popular, with some generating up to 40 million views (nearly double the viewership of your typical Sunday night football game!)
From a talent acquisition perspective, a Live Story can be used to share anything from a staff picnic to a career fair. So if a prospective candidate can't attend these types of events in person, they can join you via their phone or tablet.
3. Target Your Videos
Snapchat's 3V (vertical video views) ads enable companies to target advertising – including job ads – according to the platform's "Discover" channels, Live Stories, location, and/or gender. Snapchat recently partnered with Nielsen Holdings to help advertisers measure the effectiveness of these campaigns.
4. Give Facebook a Shot
Facebook Canvas can combine full-screen images, panoramic video, and text, making it a much more engaging way to reach potential hires than traditional online advertising. Just like any paid Facebook ad campaign, Canvas campaigns can be configured to reach a specific target audience within a set budget.
Similar to the way Tinder lets you swipe potential mates right (maybe!) or left (no way!), Canvas could be used to navigate job listings — or promote a company's employer value proposition — with a simple swipe, while call-to-action buttons enable talent to engage in exploring and applying to job opportunities.
–
While all of these offerings provide new and powerful ways to reach today's millennials, it's important to remember that authenticity is key. They'll see through a contrived message in an instant, and they're not shy about pointing out something they perceive as disingenuous. But that's the beauty of real-time video: It's in the moment.
If you're smart, creative, and honest in reaching out to this important audience using video, you can effectively reach millennials who aren't just potentially great employees — they can be great brand ambassadors, too.
Liz Weeks leads Alexander Mann Solutions' employer branding and attraction team in the Americas region.