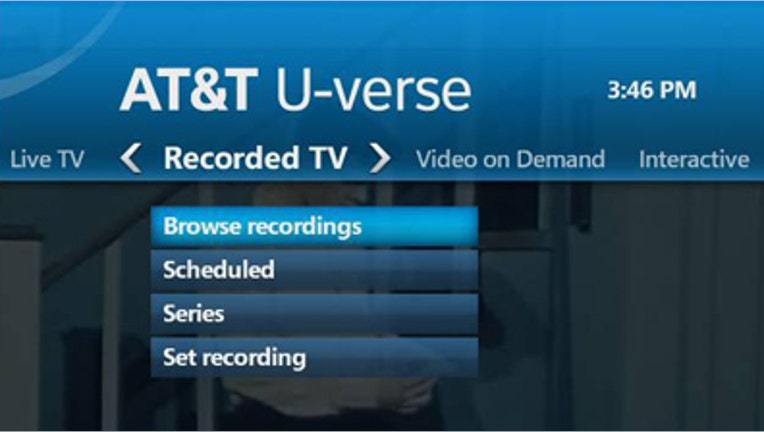 Get ready for fewer of those squid-like wires protruding from the back of your otherwise aesthetically-pleasing living room entertainment center, at least if you're an AT&T (NYSE:T) U-Verse subscriber.
AT&T on Tuesday announced a new wireless TV set top box aimed at giving its Internet Protocol-based television (IPTV) customers more flexibility in where they place their televisions in their homes.
"The AT&T* U-verse® TV Wireless Receiver is the first fully-integrated wireless receiver available from any TV provider, and gives U-verse TV customers even more freedom to watch TV when and where they want it, including rooms without an existing U-verse outlet," AT&T said in a press release.
Indeed, AT&T said in a survey it conducted with its customers, 80% of them felt an important reason for having a wireless receiver was to be able to put a TV in a room where there isn't a TV outlet already, like in a basement, the kitchen, or a sunroom.
The only wires the receiver requires, according to AT&T, is one to the TV and another to the electric outlet. And while it's light on wires, it hangs on to popular cable box features like DVR capabilities and a program guide, among others.
AT&T said the wireless receiver will be available to order on Monday, Oct. 31 for a one-time fee of $49. It costs the standard receiver rental fee of $7 per month, thereafter.
The device works over subscribers' supplied AT&T residential gateway, through their homes' Wi-Fi networks.
The U-Verse Wireless Receiver hardware is made by Cisco (NASDAQ:CSCO).