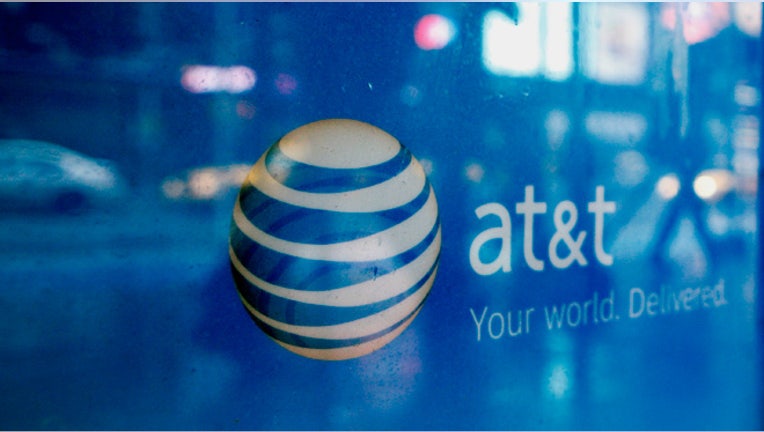 AT&T (NYSE:T) said Tuesday it turned a profit in the fourth-quarter, as the telecom giant benefited from revenue growth and a significant pretax gain.
The company reported a profit of $6.91 billion, or $1.31 a share, compared with a year-ago loss of $3.86 billion, or 68 cents a share. Adjusted per-share earnings, which exclude one-time items, checked in at 53 cents versus 44 cents. Revenue climbed 1.8% to $33.16 billion.
The latest period included a $7.6 billion benefit connected to pension accounting.
AT&T beat Wall Street estimates for both the top and bottom line. Analysts were looking for adjusted earnings of 50 cents a share and revenue of $33.06 billion.
AT&T said it gained 566,000 customers who signed long-term service contracts, down from 780,000 additions in the same period a year earlier but up from 363,000 in the third quarter.
Verizon (NYSE:VZ) reported 1.6 million net postpaid subscriber additions for the fourth quarter, while T-Mobile (NYSE:TMUS) gained 800,000.
AT&T's wireless service revenue climbed 4.8% year-over-year, while fourth-quarter churn narrowed to 1.11% from 1.19%. However, third-quarter churn was 1.07%.
Total U-verse revenue was up 27.9% on a net gain of 630,000 for high-speed Internet customers and 194,000 for television subscribers.
For fiscal 2014, the Dallas-based company anticipates revenue growth of 2% to 3%, while adjusted per-share earnings are expected to increase in the mid-single digits.
AT&T is battling rival wireless carriers to get customers to make the switch. Earlier this month, the company said it would give customers coming over from T-Mobile up to $450. The smaller carrier plans to give as much as $650 per line to cover early termination fees for customers switching over.
On Monday, AT&T said it will not pursue a takeover of Vodafone (NYSE:VOD) for at least six months.
Shares fell 1.5% to $33.20 in after-hours trading Tuesday.