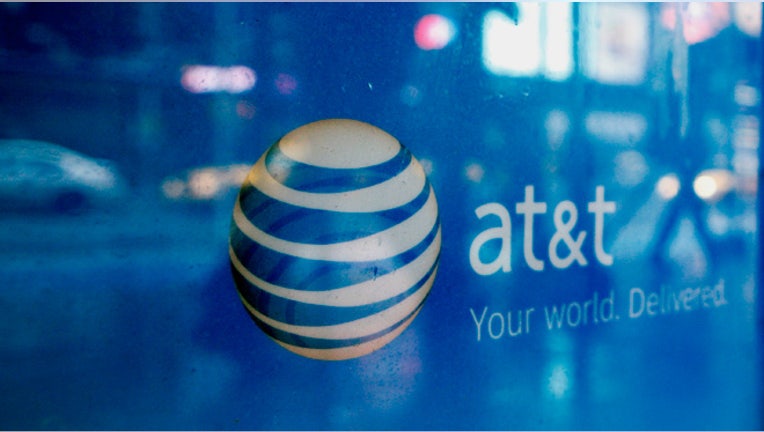 AT&T Inc announced plans to launch seven new smartphones and a tablet computer in coming months for a new wireless network it is building, in an effort to catch up with bigger rival Verizon Wireless in high-speed wireless services.
The product line-up includes two phones using software from Microsoft Corp, which needs to regain ground lost in the smartphone market in the last several years.
One Microsoft phone will have a 16 megapixel camera from HTC Corp, a first for the U.S. market. The other is a smartphone from Nokia, which is also desperate to win over customers in the United States where it has lost out to rivals like Apple Inc iPhone in the last several years.
"AT&T is playing a critical role in our reentry strategy to the United states," Nokia Chief Executive Stephen Elop told the audience at AT&T's event on the sidelines of the Consumer Electronics Show in Las Vegas on Monday morning.
Later in the day the Finnish phone company unveiled the Lumia 900 smartphone for AT&T, which will be the exclusive U.S. provider for the phone. Elop said the device, which is slim compared to other Nokia smartphones, was Nokia's first windows smartphone designed specifically for the U.S. market.
He did not say if it would launch in other countries.
Microsoft Chief Executive Steve Ballmer came on stage at both events. At the AT&T event he tried to encourage third party software developers in the audience to create applications for Microsoft phones. App availability is seen as a key factor in Microsoft's ability to compete with iPhone.
"There's really no better time to be a developer on Microsoft platforms," Microsoft CEO Steve Ballmer said.
Nokia boasted exclusive media apps for Lumia 900 from programmers including CNN and ESPN. However, some consumers may opt instead for the HTC's higher powered camera as the Lumia only has an 8 megapixel camera.
Current Analysis analyst Avi Greengart said that while 16 megapixels may not be a big advantage it may attract some consumers who are more used to 8 megapixel phone cameras.
"There's little practical value to a 16 megapixel camera on a phone but its a spec that will turn heads at retail," he said. "It's not so much a question of blowing up cameraphone pictures to life size. It's about convincing consumers this phone can replace a point and shoot."
The new device line-up will run on AT&T's newest network which is based on a high-speed technology known as Long Term Evolution (LTE). AT&T started offering LTE services in 2011, well behind its bigger rival Verizon Wireless. Verizon Wireless unveiled its first LTE smartphones at the 2011 CES show.
AT&T said it will also sell three new high-speed smartphones from Samsung Electronics as well as a high-speed phone from Sony Corp and Pantech.
One of the Samsung devices, the Galaxy Note has an unusually big 5.3 inch screen and a stylus that can be used for handwriting on the screen. In comparison, the Lumia 900 has a 4.3 inch screen.
Jeff Bradley, AT&T's senior vice president for handsets said that of all the phones unveiled the company would put most of its marketing push behind the Note, at least in the near term. He sees some consumers choosing it instead of a tablet.
"The person who would have bought a tablet will now say, do I really need a tablet," he said at the event.
In an unusual pricing move, AT&T also said it would sell Pantech Element, a waterproof tablet based on Google Inc's Android software, with the Pantech Burst smartphone for a combined price of $249.
AT&T emerging device executive Glenn Lurie said "the idea is to continue to make the barrier to entry lower" for consumers buying their first smartphones and tablets.