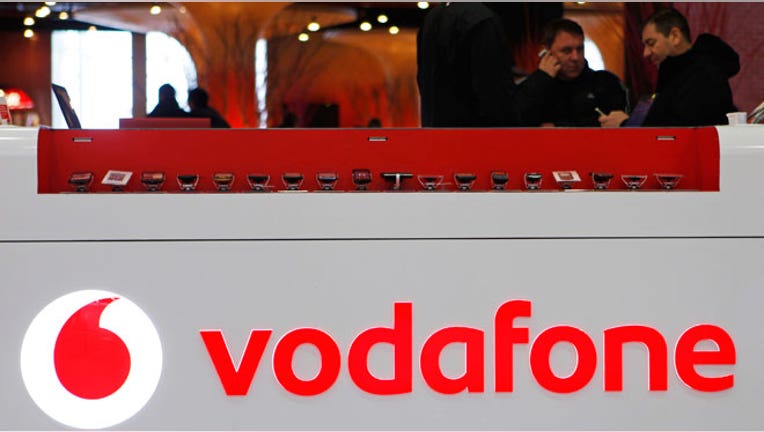 Pushing back against ample speculation about a possible mega deal, AT&T (NYSE:T) announced on Monday it does not plan on making a play for British wireless provider Vodafone (NASDAQ:VOD) at this time.
Analysts believed a tie-up between the two wireless giants was likely given AT&T's desire to diversify by pushing into Europe and Vodafone's $130 billion sale of its 45% stake in Verizon Wireless to Verizon Communications (NYSE:VZ).
However, AT&T said in a statement on Monday that it "does not intend to make an offer for Vodafone." The telecom giant said it made the comments "at the request" of the U.K. Takeover Panel.
Under rules of the British regulator, AT&T is restricted from making a takeover bid for the next six months unless certain conditions are met, such as an offer emerging from an alternative bidder. However, the company said it "reserves the right to announce or participate" in a possible deal after that period.
In a note to clients on Monday, analysts at Nomura said they believe AT&T has a "material incentive to reduce expectations of its strategic interest in Vodafone" ahead of the company's share consolidation on February 24.
While Nomura acknowledges that Vodafone's standalone value remains pressured by tough operating trends and other issues, the bank said it still believes AT&T will target Vodafone in the second half of 2014. This will allow AT&T time to review Vodafone's full-year guidance for 2015 and evaluate the regulatory picture, Nomura said, adding that there is some risk the credit market may not be able to absorb such a large transaction at that point.
U.S.-listed shares of Vodafone fell 2.15% to $37.22 Monday morning, while Dallas-based AT&T ticked up 0.22% to $33.49.
Over the weekend, a British paper reported that wireless heavyweight China Mobile is interested in acquiring a 5% to 20% stake in Vodafone.