AT&T Profit Falls Despite Wireless Gains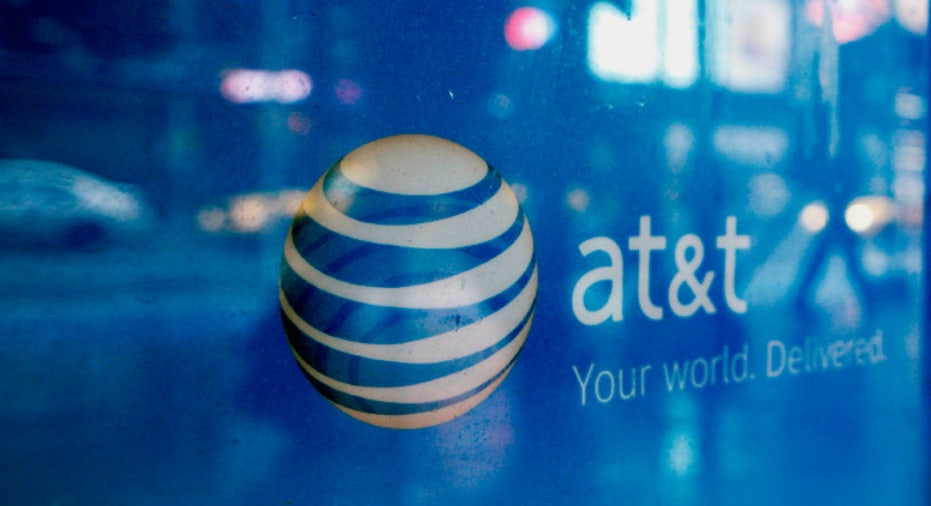 AT&T (NYSE:T) said Wednesday its second-quarter earnings declined 7.2%, even though its wireless business added more customers than expected.
The telecom giant reported net income of $3.55 billion, or 68 cents a share, compared to $3.82 billion, or 71 cents a share, in the year-ago period. Adjusted per-share earnings fell to 62 cents from 67 cents. The non-GAAP results exclude integration costs tied to Leap and a gain from the sale of AT&T's stake in America Movil.
Revenue increased 1.6% to $32.6 billion, missing Wall Street's consensus estimate of $33.22 billion. AT&T also missed expectations for an adjusted profit of 63 cents a share.
Shares fell 1.6% to $35.30 in after-hours trading. AT&T is up 2% on the year, lagging behind the broader S&P 500's gain of 7.5%.
The earnings report is AT&T's first since unveiling a $49 billion deal to acquire DirecTV (NYSE:DTV), the largest U.S. satellite television provider. The Dallas-based company is seeking to bolster its bundled services in an effort to remain competitive against other telecom and pay-TV giants.
AT&T is also facing tougher competition for mobile users, with rivals like T-Mobile (NYSE:TMUS) working hard to convince customers to make the switch.
For the period ended June 30, AT&T said it gained 1.03 million subscribers who signed long-term service contracts, the best figure in five years and well above the 551,000 added in the same period a year earlier.
Total wireless net additions were 634,000 amid the loss of 405,000 customers in AT&T's prepaid subscriber base. Wireless net additions were 632,000 a year ago.
Second-quarter churn, or the rate at which mobile customers left AT&T, narrowed to 0.86% from 1.02%.
Wireless revenue improved 3.7% year-over-year to $17.9 billion. Wireless service revenue was down 1.4%.
Total U-verse revenue was up 24.8%. AT&T said it booked a net gain of 488,000 high-speed Internet customers, while its television subscriber base grew by 190,000 customers.