AT&T Narrows 4Q Loss as Wireless Revenue Climbs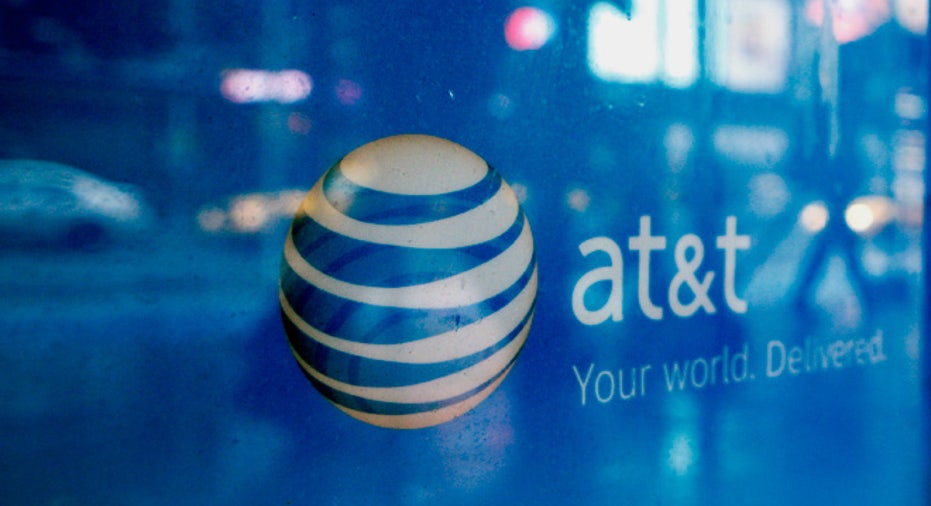 AT&T (NYSE:T) narrowed its fourth-quarter loss thanks to accelerated wireless revenue growth.
The company posted a net loss of $3.86 billion, or 68 cents per share, compared to a loss of $6.7 billion a year earlier. Revenue largely remained unchanged, rising just 0.2% to $32.58 billion. Excluding losses related to benefit plans, Hurricane Sandy and the sale of its Yellow Pages segment, per-share earnings climbed 10% to 44 cents, just short of analysts' expectations of 46 cents. Adjusted earnings one year ago were 40 cents a share.
Pension-related charges of about $9.99 billion weighed down net earnings for the period.
Smartphone sales continue to drive revenue growth, as AT&T previously announced that it sold a record 10.2 million smartphones in the fourth-quarter. The carrier activated 8.6 million iPhones during the quarter. For the period, total wireless revenue rose 5.7%, wireless-service revenue edged up 4.2% and revenue from data plans jumped 15%.
AT&T signed up 1.1 million new wireless customers during the period to reach a total of 70.5 million contract customers, but still trails Verizon's (NYSE:VZ) 92.5 million.
The Dallas-based technology giant also said it saw accelerated revenue growth from its U-verse home services business.
"Looking ahead, our key growth platforms -- mobile data, U-verse and strategic business services -- all have good momentum with a lot of headroom," Randall Stephenson, AT&T chairman and chief executive, said in a statement. "We're off to a strong start executing Project VIP, our plan to expand our high-growth platforms to millions more customers, and our 4G LTE network deployment is ahead of schedule, delivering outstanding performance."
AT&T expects per-share earnings to register a percentage increase in the upper-single digits or more in 2013. Revenue growth is projected to exceed 2%. Analysts had anticipated upcoming revenue growth of 1% and a per-share earnings increase of 7%.
Shares of AT&T were down slightly at Thursday's market close, while the stock rebounded by 8 cents, or 0.24%, in after-hours trading.