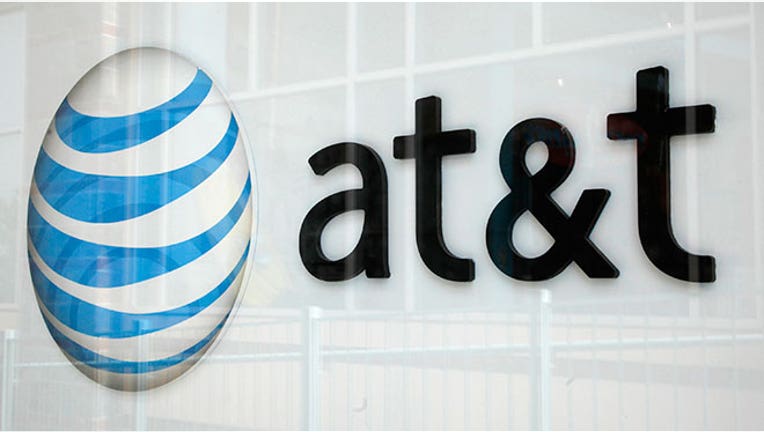 AT&T (NYSE: T) on Tuesday reported that revenue slipped 1.5% from a year ago, but profits were up slightly and in line with analysts' expectations. The telecom giant said it had its best quarter ever for smartphone sales.
AT&T's first quarter revenues came to $31.4 billion, down from $31.8 billion a year ago.  Revenue rose 0.9% when excluding revenues from the company's divested Advertising Solutions business unit, AT&T said in a statement.
First-quarter net income totaled $3.7 billion, or 67 cents per diluted share, up from $3.6 billion, or 60 cents per diluted share, in the year-earlier quarter.
Adjusted for an income tax settlement of 3 cents and the sale of Advertising Solutions, earnings per share was 64 cents versus 59 cents in the year-ago quarter, an increase of 8.5%. Wall Street analysts were looking for 64 cents on sales of $31.7 billion.
AT&T's shares fell slightly in after-hours trading.
Operating income fell to $5.9 billion compared with $6.1 billion a year ago, the company said. Meanwhile, first quarter operating expenses were $25.4 billion versus $25.7 billion.
"Our wireless network performance continues to be terrific," Randall Stephenson, AT&T chairman and CEO, said in a statement. "And that helped drive our best ever first quarter for smartphone sales, improved wireless churn and strong growth in mobile data revenues. We also posted record sales of our U-verse high-speed IP service."
First-quarter 2013 cash from operating activities totaled $8.2 billion, the company said, and capital expenditures totaled $4.3 billion. Free cash flow -- cash from operating activities minus capital expenditures -- totaled $3.9 billion.
AT&T said it still expects capital expenditures for 2013 to be in the $21 billion range and now expects capital expenditures for 2014 and 2015 each to be in the $20 billion range with no reduction in the Project Velocity IP (VIP) broadband expansion. Previously, the company expected capital spending of $22 billion annually in 2014 and 2015.
The company said it is achieving savings through greater integration efficiencies in Project VIP, accelerating LTE build in 2013 and other ongoing initiatives.
AT&T said its overall wireless network performance -- call, text, data -- ranked or tied for #1 in 14 markets of 23 surveyed year to date 2013 by RootMetrics.
During the most recent quarter, the AT&T board of directors approved a third 300 million share buyback authorization. Since the beginning of 2012, the company has been buying back shares under two previous 300 million share repurchase authorizations.