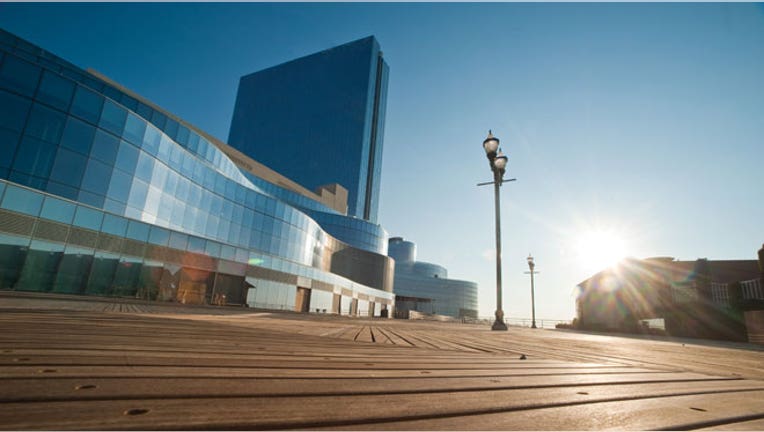 The bankrupt Revel Casino Hotel in Atlantic City is set to close by Sept. 10 after its owner failed to find a buyer for the 1,400-room resort, marking the latest casualty for the struggling New Jersey gambling center.
Revel Entertainment Group LLC, which operates Atlantic City's newest casino hotel, filed for bankruptcy protection in June and received court approval to borrow $23.9 million in an effort to keep the resort operating for another month while it searched for a new owner.
"Despite the effort to improve the financial performance of Revel, it has not proven to be enough to put the property on a stable financial footing," Revel AC, the parent of Revel Entertainment, said in a statement on Tuesday.
Revel's closure would put some 3,100 people out of work, according to the state Department of Labor, adding to thousands of other job losses expected in the city as at least three other casinos shut down.
The announcement by the Revel, which said it would continue looking for a buyer, comes five days after a scheduled auction of the property was postponed to Thursday to allow more time to evaluate bids.
"While we continue to hope for a sale of Revel, in some form, through the pending bankruptcy process, Revel cannot avoid an orderly wind-down of the business at this time," it said.
Atlantic City Mayor Don Guardian held out hope that a buyer would convert the 57-story building - one of the state's tallest - to other uses.
"This might be Revel's last chapter, but not the last one for this building. My administration remains committed to the workers, the businesses, and the visitors who are impacted by today's news," Guardian said in a statement.
Revel, built at a cost of $2.4 billion and opened in April 2012, just as the city's fortunes were going into steep decline, has been hurt as new gaming options in nearby Pennsylvania and Delaware siphon away visitors.
The company has said it was losing $2 million a week, even in the busy summer season.
The casino resort was designed to have two towers with a total of 3,800 hotel rooms, said Israel Posner, a gaming expert at Richard Stockton College. Instead, a single tower with 1,400 rooms was built.
But the gaming floor was not similarly downsized, leaving it to feel cavernous and lifeless.
"A casino, for it to work, needs to feel exciting and vibrant," Posner said. "In a sense, Revel was never completed."
Revel was supposed to usher in a new era of Vegas-style resort that combined gambling with nightclubs, and upscale shopping.
Even as its gaming revenues came up short, Atlantic City tourism officials pointed to its robust entertainment revenue as evidence that the city could re-market itself as a leisure destination that was not dependant on gambling.
Gaming revenue for Atlantic City, which once held a lucrative East Coast gambling monopoly, has dropped from its 2006 peak of $5.2 billion to $2.8 billion, according to state gaming regulators.
The Revel's closing could leave Atlantic City with a third fewer casinos than at the start of the year, when 12 casinos were in operation.
In July, Trump Plaza Hotel announced it would close in September. The Atlantic Club casino was sold and shut down in January and the Showboat Atlantic City, one of the city's largest properties, announced it will close at the end of August. (Reporting by Daniel Kelley; Writing by Laila Kearney; Editing by Barbara Goldberg, Bill Trott and Andrea Ricci)