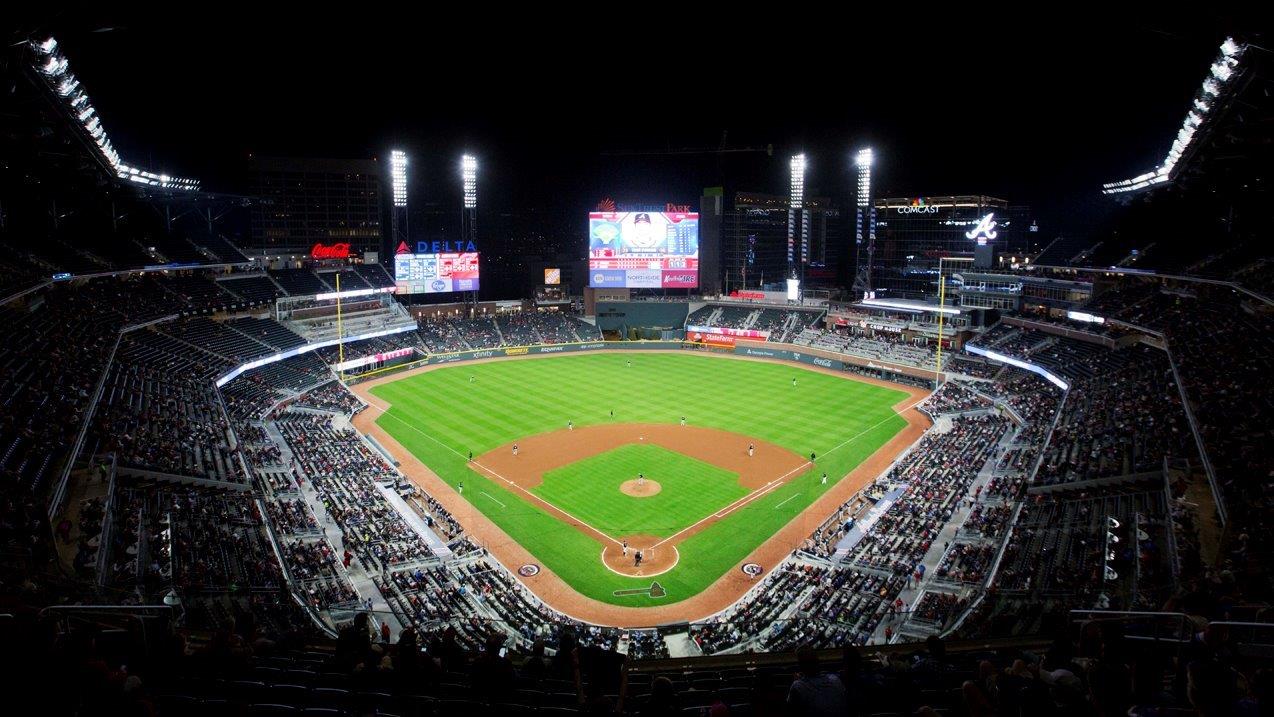 The Atlanta Braves are stepping up to the plate in their flashy new stadium for opening night.
"We have been working on this project for about three years now. It's a culmination of a lot of hard work from a lot of people, but today we open up the ball park—open up SunTrust Park for the first time," said Atlanta Braves Business President Derek Schiller to the FOX Business Network.
Turner Field was home to the Braves for 20 years and was able seat about 50,000 fans. The new stadium will only seat about 41,000, but that's because smaller ballparks have been in demand in recent years, according to Schiller.
"We think it's the exact right size and there's something here for everybody – lots of different, what we like to call almost 'neighborhoods,' different ways to experience the game," he said.
The new stadium also offers a variety of "local authentic food options" added Schiller, including Cru Food and Wine Bar, Goldbergs Bagel Company & Deli, Fox Bros. Bar-B-Q, Antico Pizza and Wahlburgers.
SunTrust Park is located in the busy Cumberland Community Improvement District in Atlanta and flows directly into The Battery Atlanta— a 1.5 million-square-foot mixed use development that sports boutique retail shops, restaurants and entertainment, according to the Atlanta Braves website. It is expected to improve the real estate economy upon opening in tandem with the ballpark.
"This was just an amazing opportunity for us to partner with the Atlanta Braves," said SunTrust Bank (NYSE:STI) Atlanta Division Chairman Allison Dukes. "SunTrust and the Atlanta Braves are two iconic brands and for us it was really an opportunity for us to activate, not just our brand, but our purpose, which was lighting the way to financial well-being."
The Atlanta Braves will host the San Diego Padres Friday at 7:35 p.m. EST.