At Simon Business School, Students Become Investors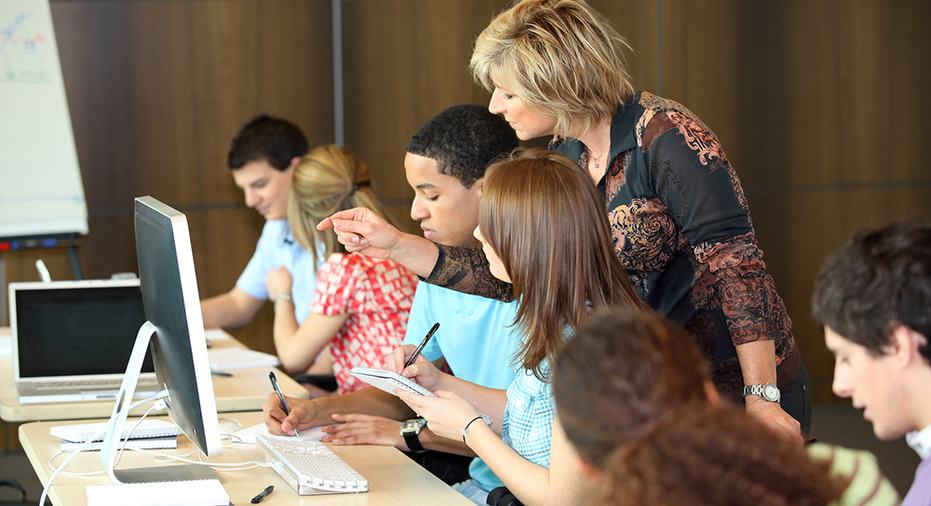 A couple weeks back, we spoke with Zachary Slayback of Praxis, a career accelerator that pairs the brightest young talent with high-growth startups. Praxis began, in part, as a response to perceived shortcomings in higher education. The organization's founder, Isaac Moorehouse, saw that many college students weren't learning the skills they actually needed to succeed in the business world, so he started a program that would teach those very skills through experiential learning, rather than classroom lectures.
I bring this up because I wonder how Slayback and Moorehouse would respond to the Simon Venture Fund (SVF), an early stage seed fund run by MBA and master's students at the University of Rochester's Simon School of Business.
Many believe that the skills gap is due, in part, to a higher education system that doesn't equip students with real-world skills. If that is the case, the SVF is a clear example of one school addressing the problem directly by giving students the opportunity to step out of the classroom and into the real world.
"Venture capital is becoming more mainstream and getting more publicity," says Brad Banikowski, a former student manager of the SVF who now sits on the fund's advisory board, which consists of alumni and faculty members. "Working with startups and entrepreneurs is becoming more a focus for the university as well. The amount you can learn [through the SVF] beyond what's covered in a classroom setting just adds to the education."
A Student-Run Venture Fund
The SVF began in 2012 as the result of a $1 million donation from Simon School of Business alumnus Dan Lazarek. Lazarek was later joined by alumnus Joe Abrams, who donated an additional $750,000. The fund made its first investment in 2013, and to date, it has invested $400,000 across 12 companies, with additional commitments of more than $1.4 million for future investments.
Students can participate in the fund in one of three ways: as regular members, who attend meetings to watch and learn; as analysts, who carry out due diligence on companies and pitch potential investments to the fund; and as members of the student management team, who oversee the fund.
"Senior analysts become leaders if they do good work and express willingness to take on more responsibility and leadership," explains Lavin Godhwani, current president of the student management team.
"It's really a collaborative thing as well," adds Banikowski "Students get to identify different roles they may want to take on for the following year, and the current management team will ... do the best we can to set them up for success in the next year through shadowing experiences and things like that."
While the fund's advisory board has the final say in which investments are made, the overall process is almost entirely student-driven.
Teams of student analysts pitch companies for potential investment to club members during weekly meetings. Members critique and vote on these pitches. Those pitches that pass the vote are brought to the advisory board, which works with the student management team to decide whether or not an investment should be made.
The Benefits of Diving In
Simon students view the SVF as more than just an enjoyable extracurricular – they see it as a critical component of their education that lets them engage with the world outside of the classroom.
"The first and most important thing is it helps you build a network in the community of entrepreneurs and venture capitalists that you wouldn't have otherwise had the chance to deal with," Godhwani says.
For example, Godhwani recalls one instance in which he was attending a networking event in New York City. It can be hard to catch the attention of established professionals at these gatherings, but Godhwani had no problem: His experience with the fund made people's ears perk up, and many attendees were interested in learning more about the SVF.
Godhwani also says the fund makes students better, more interesting candidates when they graduate and hit the job market.
"It really adds to their experience, having actual money invested in companies instead of just project work or hypothetical case studies that you do in school," he says.
Chaithany Krishna Gaddam, a senior analyst at the fund, agrees: "SVF has shown us a platform where we get to put theory into practice through real-world businesses ... Also, SVF gave us an opportunity to interact with entrepreneurs and learn from their experiences."
Banikowski says that one of his favorite parts of being involved with the fund was getting to sit in on tough conversations for which lectures alone can never substitute.
"To give you an idea: Sometimes, a portfolio company is thinking about either selling an additional part of their equity or possibly changing from a C corp. to an LLC.," he explains. "We get to listen to the board members discuss how that affects our investment. They ask tough questions, and they give input, and that back and forth is definitely not something you get in a classroom."
Sarah Spoto, who served as a senior analyst last year and is now on the management team as vice president of marketing and communications, calls the SVF "one of the experiential learning experiences that make Simon so unique."
"It's an amazing learning experience if you're interested in finance, entrepreneurship, or marketing," she says. "The mentorship and training resources are a huge benefit as well. We offer our fund members training sessions by professors and VC professionals that have been really popular. This fall, we even had an alumnus from Silicon Valley share his experience in VC out west."
–
The takeaway here, in my eyes, is that we need to tweak our higher education system if we want to produce talented individuals who are ready, willing, and able to jump into the workforce and hit the ground running. The experiential learning offered by the SVF is one way to do that, as are the apprenticeships of Praxis.
One hopes more educational institutions will follow suit.
(Full disclosure: The Simon Venture Fund recently invested in Recruiter.com.)