AT&T's 2Q Surpasses Forecasts; Net Sinks 10%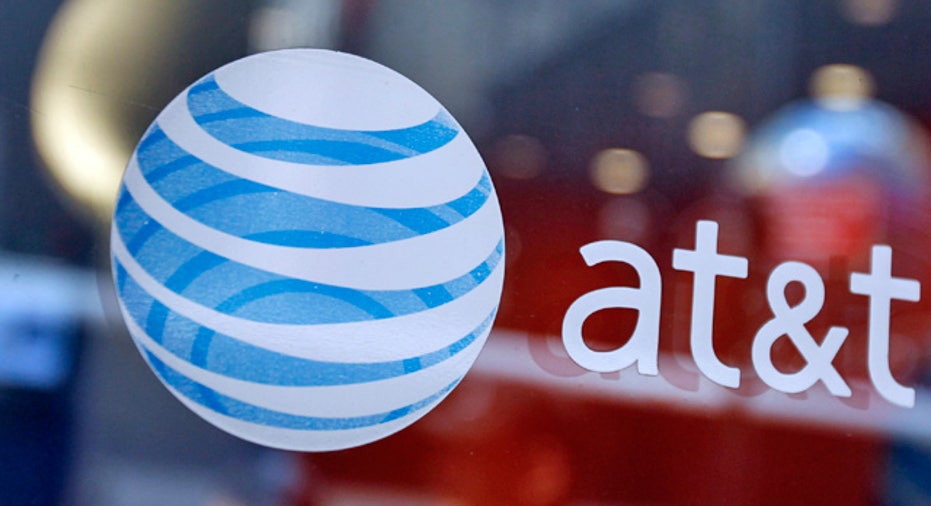 AT&T (NYSE:T) suffered a 10% slide in second-quarter profits, but the telecom giants results and subscriber growth exceeded Wall Streets hopes.
The Dallas-based blue-chip company said it earned $3.59 billion, or 60 cents a share, last quarter, compared with a profit of $4 billion, or 67 cents a share, a year earlier. Analysts had called for EPS of 59 cents.
AT&T, which unveiled a $39 billion deal to acquire T-Mobile earlier this year, posted a 2.2% increase in revenue to $31.5 billion, topping the Streets view of $31.31 billion. Operating margins shrank slightly to 19.6% from 19.7%.
Importantly, AT&T said it added 331,000 net subscribers last quarter, far surpassing consensus calls for 91,000 from analysts polled by Reuters.
We delivered another strong quarter capping a solid first half of the year, CEO Randall Stephenson, said in a statement. Mobile broadband growth continues to be robust, and we are seeing encouraging signs in wireline revenues. This adds to our confidence as we look ahead.
Shareholders responded positively to AT&Ts earnings beat, bidding its stock 1.25% higher to $30.60 Thursday morning. The telecom giants shares have gained just under 3% year-to-date, but are up 21% over the past 52 weeks.
AT&T, which no longer has exclusive rights to Apples (NASDAQ:AAPL) iPhone, said its wireless revenue grew by 9.5% last quarter to $15.6 billion. Total wireless subscribers grew 1.1 million to hit 98.6 million.
AT&T, the No. 2 U.S. wireless provider, also posted its best-ever second-quarter smartphone sales period, selling 5.6 million devices. Activations of iPhones hit 3.6 million, 24% of which were new subscribers.
Due to increased wireless demand, AT&T said upgraded its 2011 capital expenditures projection to around $20 billion, up from the low-to-mid $19 billion range.
Rival Verizon Communications (NYSE:VZ), the majority owner of Verizon Wireless, is set to report results on Friday.