At Near 15-Month Low, Gold Edges Higher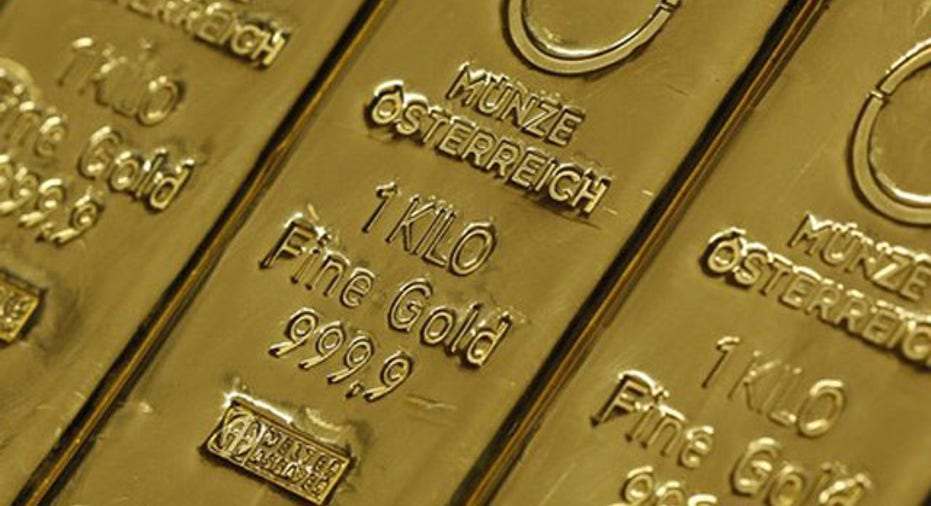 Gold remained vulnerable on Monday above a 15-month low touched earlier in the day as the dollar stayed near four-year highs, dampening appetite for bullion and pushing silver and platinum to multi-year lows.
Bullion has dropped 11 percent from its July high of $1,345, entering into a correction which is defined as a 10 percent drop from its most recent high. It is also within sight of a four-year low under $1,180 an ounce.
Spot gold was up 0.6 percent at $1,197.99 an ounce by 1212 GMT after earlier falling to $1,183.46 an ounce, its weakest since June 28, 2013. U.S. gold futures were up $5.30 at $1,198.30 an ounce.
Platinum, which fell 6.3 percent last week in its biggest weekly decline since Dec. 2011, touched its lowest since July 2009 on Monday.
Precious metals and commodities have tumbled as the dollar rallied to levels not seen for four years.
"These prices shouldn't come as a surprise ... the U.S. monetary policy starts tightening, the dollar is strong, rates are going higher, commodities are under pressure from more supply in China and gold is at the forefront of all of those fears and concerns," Societe Generale analyst Robin Bhar said.
"We are just above the support of $1,180, we are going to test that level again pretty soon and after that there is the psychological level of $1,150."
Forecast-beating U.S. nonfarm payrolls data on Friday bolstered bets the Federal Reserve would raise interest rates in mid-2015, lifting the U.S. currency.
Non interest-bearing assets such as bullion have benefited from the Fed keeping interest rates near zero since December 2008.
"A strong dollar is a major problem for gold. Sentiment is very bearish but I think we expect some kind of rebound," said Ronald Leung, chief dealer at Lee Cheong Gold Dealers in Hong Kong, who pegged support at $1,180 an ounce.
Speculators cut their bullish futures and option bets in gold to their smallest since early January, marking their seventh weekly consecutive decline, the Commodity Futures Trading Commission said on Friday.
Meanwhile, the absence of main gold consumer China is weighing on the physical market, which usually sees a pick up in demand from jewelers and retail investors when prices fall.
Chinese markets have been shut for national holidays and will reopen on Wednesday. Markets in Singapore, a key bullion trading center in southeast Asia, were also closed for a public holiday.
Premiums for gold in Asia were quoted at $1.20 to $1.60 an ounce to the spot London prices, unchanged from last week.
In Tokyo, sellers pushed up premiums for gold bars to 25 cents to spot London prices from zero last week to offset the decline in global prices.
Platinum was up 0.2 percent at $1,217.70 an ounce, having earlier fallen to $1,183.25 earlier. Palladium fell 0.1 percent to $752.10 an ounce, having touched its lowest since Feb. 27 earlier. The metal has dropped 17 percent from $910 last month, which was its highest since Feb. 2011.
Silver rose 0.8 percent to $16.94 an ounce after hitting its weakest since March 2010 at $16.66 earlier.