At Masters, Jordan Spieth Is Golf's Marketing King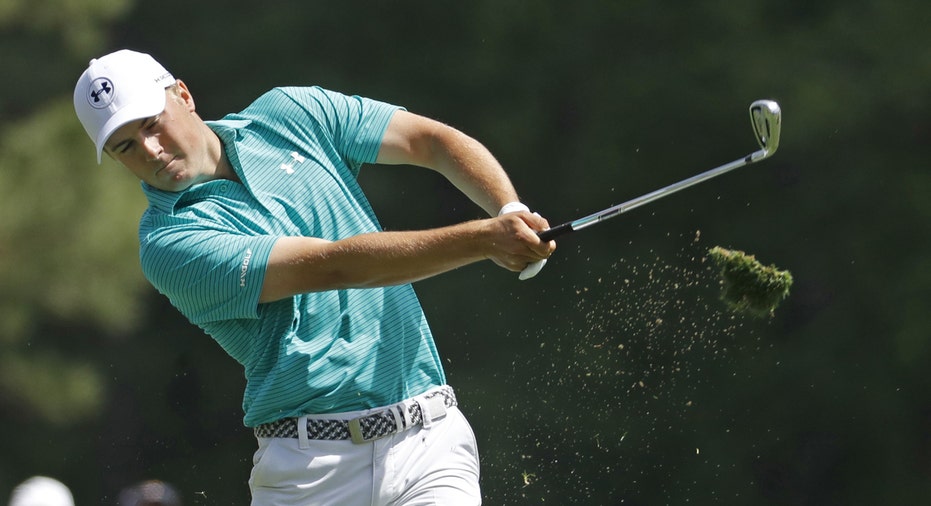 The race for the green jacket is wide open at this year's Masters Tournament in Augusta, Georgia, but defending champion Jordan Spieth enters the event as golf's most marketable rising star. The 22-year-old Texan earned more money than any other golfer last year, and his business is off to a strong start in 2016.
Already one of golf's most highly-touted young players, Spieth rocketed to superstardom with wins at the Masters and the U.S. Open last year. He led all golfers with about $53 million in earnings in 2015, including about $30 million from endorsements and appearances, according to Golf Digest's annual "Highest Paid" golfers list.
This year, he added a major endorsement deal with Coca-Cola (NYSE:KO) to a lengthy list of sponsors that includes sports apparel brand Under Armour (NYSE:UA), AT&T (NYSE:T), Rolex and Titleist. Less than five years into his professional career, Spieth has joined the likes of NFL legend Peyton Manning, NBA star LeBron James and fellow golfer Tiger Woods among America's most marketable athletes. A strong performance on golf's biggest stage would push his brand appeal to new heights.
"He's extremely likable and scandal-free. He comes up big in Majors, when the most eyes are on the game, and he has an inspiring backstory in his tight relationship with his special needs sister," Bob Dorfman, an expert on sports endorsement deals and executive creative director at Baker Street Advertising in San Francisco, told FOXBusiness.com. "His maturity, charisma and potential to dominate the game in Tiger-esque fashion make him the go-to choice for advertisers looking to reach the heavy-spending golf demographic. And with golfers' long shelf-life as endorsers, Spieth is ideal for long-term partnerships."
Those sponsors are already getting a solid return on their investment. Under Armour signed Spieth to a 10-year contract extension that included an equity stake in January 2015. Three months later, Spieth, clad head-to-toe in Under Armour gear, earned a wire-to-wire victory at the Masters, generating more than $30 million in advertising value for the apparel company, according to calculations by Apex Marketing Analytics.
From an endorsement perspective, Spieth still has a way to go if he wants to catch golf's old guard. Woods and Phil Mickelson have dominated the business side of golf for most of the last 20 years.
Mickelson ranked second on Golf Digest's 2016 list with about $52 million in total earnings, but the $50 million he earned through sponsorships and appearances was more than any other golfer. Woods earned $48 million off the course last year.
Of Spieth's contemporaries, only Rory McIlroy has amassed a business portfolio of similar scope. The 26-year-old Irishman earned $37.5 million last year through appearances and deals with companies like Nike Inc. (NYSE:NKE), Electronic Arts (NASDAQ:EA) and Bose. Rickie Fowler ($9 million), Justin Rose ($8 million) and Jason Day ($7.5 million) are well behind their rivals.
Despite Spieth's win at last year's tournament, WestGate Las Vegas SuperBook lists Day, who has been red-hot in 2016, as the odds-on favorite at this year's Masters. Day is getting 7/1 odds of taking home the green jacket, while Spieth and McIlroy are each listed at 8/1.
At this year's Masters, Apex estimates that a top-tier golfer that stays in the top-10 on the leaderboard through all four rounds will generate anywhere from $9.8 million to $21 million in advertising value for their sponsors, depending on the final results.
Not bad for a weekend's work.