AstraZeneca Gets Sales Boost as Nexium Drug Keeps on Giving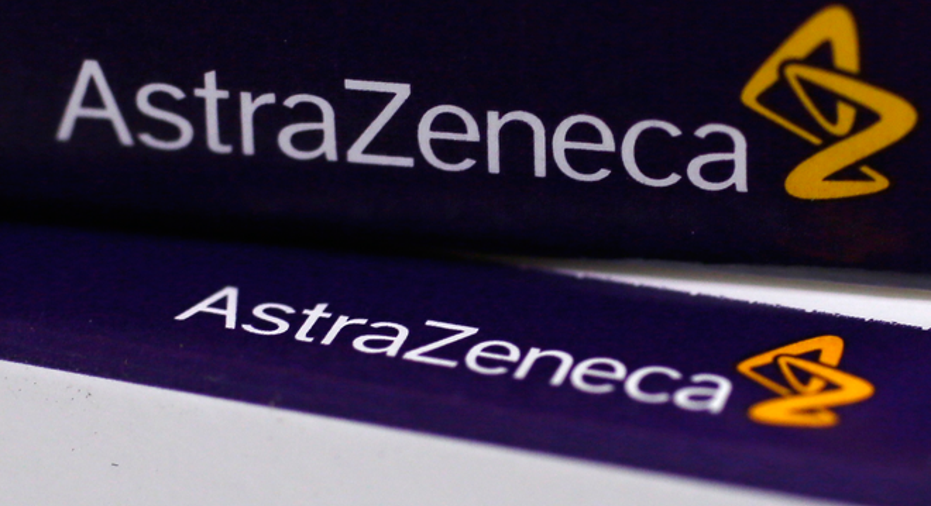 AstraZeneca (NYSE:AZN) raised its 2014 sales forecast for the second quarter in a row on Thursday, as the delayed arrival of generic copies of its Nexium drug in the United States kept cash flowing from the heartburn and ulcer pill.
Britain's second biggest drugmaker, which saw off a $118 billion takeover bid from Pfizer in May, now expects revenue to grow in low single digits at constant exchange rates this year, after previously being seen flat.
The upgrade follows a better-than-expected sales performance in the third quarter, helped by the Nexium factor.
Chief Executive Pascal Soriot, who has fought hard to prove AstraZeneca has a strong independent future and does not need the kind of mega-merger offered by Pfizer, said he would use the better financial outlook to accelerate investment in new drugs.
The company will also get an upfront payment of $325 million from Aegerion Pharmaceuticals, after agreeing to sell the U.S. company its rare disease drug Myalept.
Soriot sought to reassure shareholders new investments would be managed carefully by predicting that earnings next year would be no worse than the lower end of the range expected for 2014.
"Cost control will likely be a major focus in 2015 as the company tries to mitigate the damage of finally losing Nexium in the U.S.," said Berenberg Bank analyst Alistair Campbell.
AstraZeneca now expects "core" earnings per share (EPS), which exclude some items, to fall around 10 percent this year at constant rates. That is better than anticipated previously, but is offset by an anticipated currency hit of about 5 percent.
Deutsche Bank analyst Mark Clark said market forecasts for EPS were likely to be adjusted down by a few percent for 2014 and up a small amount for 2015, though this was "of limited relevance to the long term pipeline-led return to growth story".
Soriot is winning credit for building up the company's new drug pipeline.
BUILDING UP DEFENSES
The biggest hopes are centered on cancer, where AstraZeneca is vying with rivals such as Bristol-Myers Squibb, Merck & Co and Roche in the hot area of immunotherapy treatments, which boost the immune system to fight tumors.
AstraZeneca presented promising early drug data at a cancer conference in September and more results are expected at an investor day on Nov. 18, just eight days before Pfizer is allowed to make a fresh bid under British takeover rules.
The investor day is seen as an opportunity to shore up defenses and maximize value from the pipeline. Analysts believe AstraZeneca is likely to give details of new experimental drugs that are set to enter clinical trials.
Shares in AstraZeneca slipped 0.6 percent by 0850 GMT (3.50 a.m. EST), broadly in line with the European healthcare sector.
Sales in the third quarter rose 5 percent to $6.54 billion, generating core earnings down 13 percent at $1.05 a share.
Industry analysts, on average, had forecast sales in the quarter of $6.41 billion and earnings of $1.03 a share, according to Thomson Reuters.
Although the pipeline momentum is certainly building, AstraZeneca still faces major challenges, with a raft of patent expiries expected to pressure sales and profits until 2017, according to analyst forecasts.
That reflects loss of exclusivity on AstraZeneca's top-selling cholesterol-lowering drug Crestor in 2016, as well as the coming hit from competition to Nexium, which is expected to have its biggest impact in 2015.
AstraZeneca now assumes, for planning purposes, that no generic versions of Nexium will reach the U.S. market in 2014.
India's Ranbaxy Laboratories holds the rights to sell the first generic copy of the popular drug but its continuing problems with meeting regulatory standards in manufacturing have delayed a launch.
(Reporting by Ben Hirschler, Editing by Keith Weir)