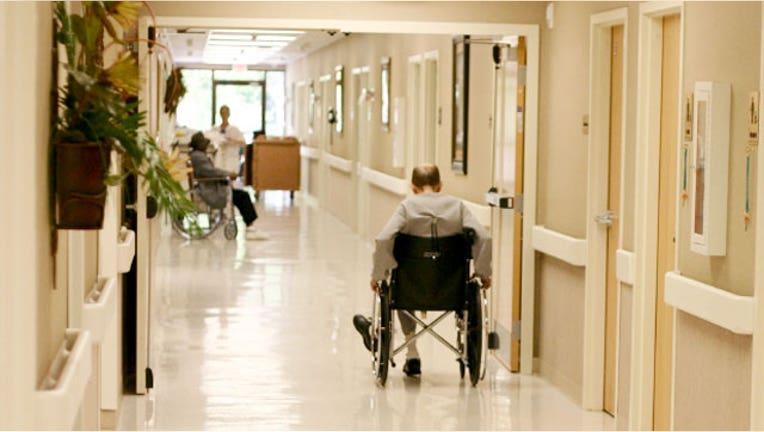 Trends in Assisted Living
Hospital curtains and cafeteria food? Not anymore.
Assisted living facilities have come a long way from the clinical institutions of old, offering residents an ever-expanding menu of amenities that reflect the diversity of baby boomers themselves.
"The population is aging, and more consumers can demand more choices," says Andrew Carle, founding director of the Senior Housing Administration program at George Mason University, which teaches students to manage senior living properties.
The senior housing industry is reinventing itself to meet the needs of the elderly with eco-friendly retirement communities, centers that emphasize lifelong learning, villages that enable retirees to age at home and more.
Specialty Communities
Take niche housing.
These days, a number of properties cater to a select subset of residents, much like boutique hotels.
"We've reached the stage of evolution where rather than all these assisted living facilities looking alike, recognizing that there's a very large population of seniors out there so we can divide into specialty housing," says Carle.
For example, Aegis Gardens in Fremont, Calif., is tailored toward the needs of Asian seniors. The staff members speak English and Chinese, and the architecture is based on the design principals of feng shui. Cultural activities include tai chi and calligraphy.
There are also roughly a dozen assisted living facilities targeted to the gay and lesbian population, a facility for nudists in Florida, and an adult day care community in Livingston, Texas, called Escapees Care Center, dedicated to retirees who live in recreational vehicles, or RVs, and aren't inclined to give up that lifestyle.
"The parking spots are wheelchair accessible, and nurse aids visit the RVs throughout the day to serve meals and help residents get dressed or take medication," says Carle.
Continuing Education
A growing number of retirement communities across the country are also giving seniors the opportunity to return to campus -- and flex their intellectual muscles.
University-linked retirement communities offer lifelong learning programs to residents through local colleges or universities.
Such communities are developed close to campuses, such as Lasell Village in Newton, Mass., where residents must commit to spending 450 hours a year taking college classes and engaging in fitness programs at a small liberal arts school nearby.
Likewise, Kendal at Hanover, a not-for-profit continuing care retirement community in Hanover, N.H., has ties with Dartmouth College's Institute for Lifelong Education, an adult education program.
Residents include a number of retired Dartmouth alumni and professors, who prefer academic stimulation to water aerobics.
Eco-friendly Senior Complexes
Given the growing consumer interest in eco-friendly lifestyles, it's not surprising that many senior living centers are going green.
Beyond recycling, such communities are replacing incandescent light bulbs with fluorescents, using cleaning products that exclude toxins, serving locally grown produce and replacing old appliances with more energy-efficient models to reduce their carbon emissions.
Some newer properties also offer eco-friendly construction in which materials are produced locally or recycled.
When shopping for a planet-friendly assisted living facility, however, it's buyer beware, says Suzanne Modigliani, a geriatric care manager in Boston.
In a practice known as "greenwashing," some businesses falsely claim to be eco-friendly for marketing appeal.
Ask point blank what they're doing for the greater good of the environment.
Do they use native landscaping to reduce water waste, for example? Do their appliances meet the Department of Energy and Environmental Protection Agency's Energy Star standards? Do they adhere to high indoor air quality standards?
You can also ask if common areas, including dining and recreation areas, are certified as Leadership in Energy and Environmental Design, or LEED.
Pathway Senior Living in Des Plaines, Ill., for example, which owns and operates more than a dozen senior living facilities, recently obtained LEED certification for its Victory Centre of South Chicago community, but all of its properties emphasize eco-friendly features.
Stay-at-Home Models
Despite the growing specialization of assisted living facilities, the vast majority of seniors would prefer to age in place, notes Nancy Thompson, AARP spokeswoman.
As their functional level declines, however, assisted living centers had been the only option they could afford, she says. Until recently.
A new grassroots model of assisted living, called Villages, is helping seniors remain in their own homes as they age, while still offering the support services they need, including personal care, help with yardwork, trips to the grocery store and social outlets.
Such villages, which are typically run by neighborhood volunteers, are funded by annual membership dues and are open to seniors within a specific community.
Dues range from $50 to $1,500 a year, but the average is $430, says Candace Baldwin, director of strategy for aging in community with the Village to Village Network in Arlington, Va.
To date, there are about 90 such villages across the country, including Beacon Hill Village in Boston, and 130 more under development.
Boomers Reinventing Assisted Living
Senior housing options are no longer one-size-fits-all.
Retirees who require help with daily activities can choose from a variety of settings that reflect their lifestyle choices and meet their physical needs. It's likely the menu of options will continue to grow.
"Fifty years ago, people didn't live as long and their families took care of them," says Carle. "Now, seniors are living longer and looking for different housing options."
Baby boomers have "exploded the portfolio of products at every stage of their lives," says Carle, noting there was only one flavor of Coke when they were born.
As boomers reach retirement age, senior housing options are proving no different.