As self-driving cars arrive, liability an issue; Google acknowledges 11 accidents in 6 years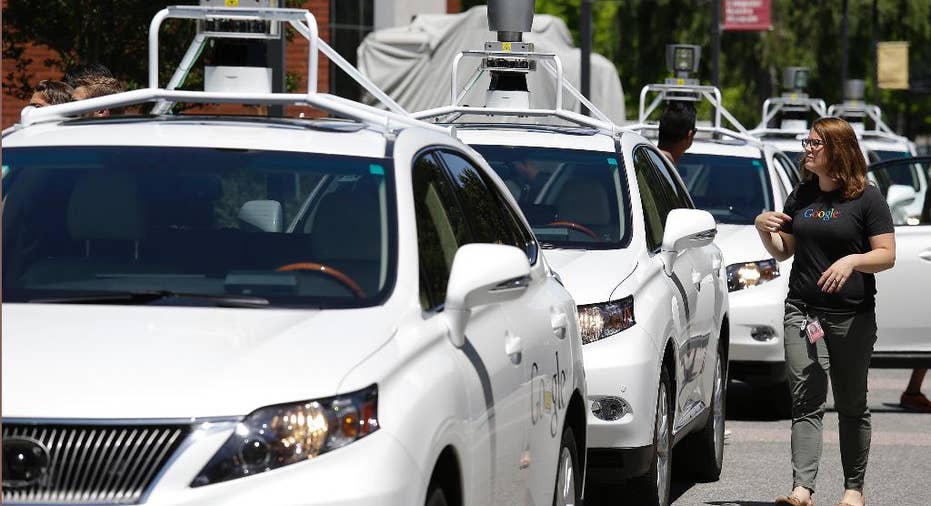 The self-driving cars that Google Inc. has been testing on California's roads and highways were involved in 11 minor accidents over the past six years, according to the tech giant.
The company released the number Monday after The Associated Press reported that Google had notified California of three collisions involving its self-driving cars since September, when reporting all accidents became a legal requirement as part of the permits for the tests on public roads.
The director of Google's self-driving car project wrote in a web post that all 11 accidents were minor — "light damage, no injuries" — and happened over 1.7 million miles of testing, including nearly 1 million miles in self-driving mode.
"Not once was the self-driving car the cause of the accident," wrote Google's Chris Urmson.
It was not possible to independently verify Google's assertions about the fault and nature of the collisions. The company would not release accident documentation, and the California Department of Motor Vehicles said it could not discuss details, citing confidentiality. The agency has licensed just 48 of these test cars.
An accident caused by a self-driving car is a fear of the people developing them, whether at Google or one of the traditional automakers. That's not just because if the accident is particularly horrific, public and political acceptance of the technology would suffer badly. It's also because the reaction to the first car-caused accident will set a precedent in terms of financial liability.
"Assuming that you are not dead, you are in a much better positon than if you had been hit by an ordinary, human-driven vehicle," said Bryant Walker Smith, a law professor at the University of South Carolina who has studied issues about the cars.
That's because the company behind the car will have deep pockets. California law makes it hard for any but major companies or very wealthy individual to test the cars. Each one requires $5 million worth of insurance.
Given the potential for bad publicity, the company will have strong incentive to settle any lawsuit quickly and generously, Smith said.
Three other states have passed laws welcoming tests of self-driving cars onto their roads. Regulators in Nevada, Michigan and Florida told The Associated Press that they weren't aware of any accidents.
If a car in self-driving mode hits a pedestrian, the case becomes a matter of product liability.
California law has a definition of a design defect that would favor a person who is hit, said Robert W. Peterson, insurance law expert and law professor at Santa Clara University.
If the car "fails to behave in a way which a reasonable consumer would expect it to behave, that is a defect," Peterson said. The cars have a clear picture of their surroundings more than a football field away. If a person reasonably expects that one of the cars would stop rather than strike, that could create liability.
Because the cars are required to record and store the last 30 seconds of a data before any accident, reconstructing what happened should be easier, at least.
Google has modified 23 Lexus SUVs registered with DMV.
The parts supplier Delphi Automotive had one accident, which an accident report the company provided the AP showed was not its fault. Delphi said at the time the car was being driven by the person the DMV requires behind the wheel during testing.
___
Contact Justin Pritchard at http://twitter.com/lalanewsman.