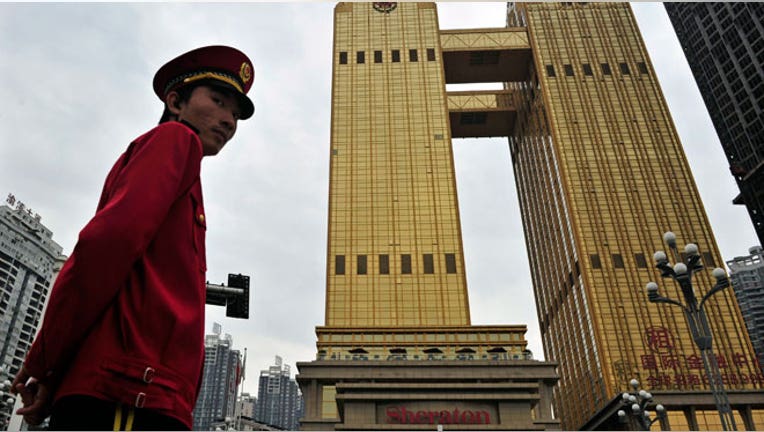 Led by a surge in room rates, Host Hotels & Resorts (NYSE:HST) revealed a first-quarter top- and bottom-line beat on Friday and predicted earnings will most likely trump Wall Street expectations in fiscal 2013.
The Bethesda, Md.-based real estate investment trust, which operates a wide suite of hotel brands including Marriott, Ritz-Carlton, Sheraton and Hyatt, reported funds from operations (FFO) of $218 million, or 29 cents a share.
Excluding certain items, FFO was 28 cents, five pennies above average analyst estimates of 23 cents in a Thomson Reuters poll.
Revenue for the three months ended March 31 was $1.26 billion, up from $952 million a year ago, beating the Street's view of $1.19 billion.
The results were driven largely by a 5.1% increase to $142.87 million in comparable hotel RevPAR, a highly watched figure in the lodging industry that measures revenue per available room. The figure's growth was a reflection of higher average room rates, which grew 4%, cushioned by a 0.7 point increase in occupancy to 72.3%.
Host Hotels also pointed to stronger demand for its luxury and conference center properties.
Looking toward fiscal 2013, Host Hotels anticipates comparable hotel RevPAR growing by another 5% to 7% year-over-year, with non-GAAP hotel revenues increasing in the range of 3.8% to 5.8%. It sees adjusted FFO between $1.25 and $1.33 a share, mostly above the consensus view of $1.26.
Shares of Host Hotels on Friday increased 1.5% to $18.69 in morning trade.