As Mets Advance, World Series Tickets Near Record High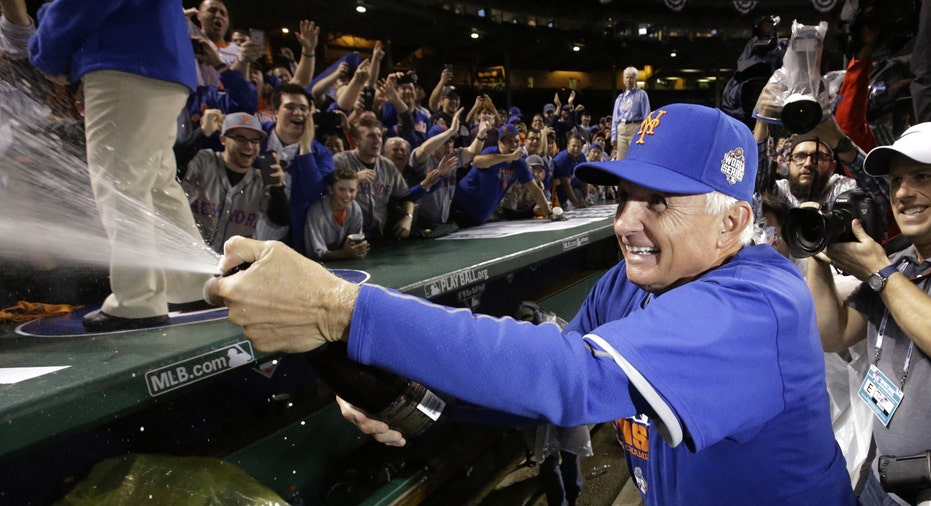 It has been 15 years since baseball fans last saw the New York Mets in the World Series. So with the Mets beating the Chicago Cubs for the National League pennant, World Series ticket prices are threatening to set a record high.
SeatGeek, a search engine that lists tickets for sale on the secondary market, said tickets to Mets home games during the World Series will set fans back an average of $1,051 per seat, based on asking prices Thursday.
Games 4 and 5 of the World Series may set a new mark for the most expense matchups in the Fall Classic. Game 4 tickets currently average $1,033 apiece on the secondary market, and Game 5 tickets are $1,153.
Chris Leyden, a content analyst at SeatGeek, noted that the hometown Mets could be in line to win the best-of-seven World Series on either of those days, depending on results from their first two games on the road.
The most expensive World Series game recorded by SeatGeek, which began tracking prices in 2010, was Game 6 of the 2013 World Series, when the Red Sox clinched the title at home against the Cardinals. Tickets had an average resale price of $1,175.
Last year's World Series tickets jumped as high as $994 per ticket in Games 4 and 7.
"Demand is quite high to see the Mets. These games are all on the weekend, so it's pretty ideal for Mets fans to get to those games," Leyden said. "I don't see it really cooling off much before Tuesday. Mets fans realize what an opportunity this is."
Tuesday will be the start of the 2015 World Series in Kansas City or Toronto, depending on the outcome of the American League Championship Series. The Royals lead the Blue Jays in the ALCS, 3-2.
The Mets clinched the National League Championship Series on Wednesday with a four-game sweep of the Cubs. It is the fifth NL title and World Series appearance for the Mets, a team that last won a World Series in 1986.
The average ticket price for Game 3 of the Series on Oct. 30—the first game at the Mets' Citi Field—is $968. On Thursday morning, the lowest price to get in the door through SeatGeek is $711 for a standing-room-only ticket.
Tickets to potential World Series games in Kansas City are averaging just under $1,000 each in Games 1 and 2, more than asking prices of around $680 in Toronto. Royals fans are paying more to see the final two games as well. Seats for Games 6 and 7, if necessary, cost approximately $1,200 in Kansas City and $780 in Toronto.