Artistically Challenged? Design Snapchat Geofilters With New Templates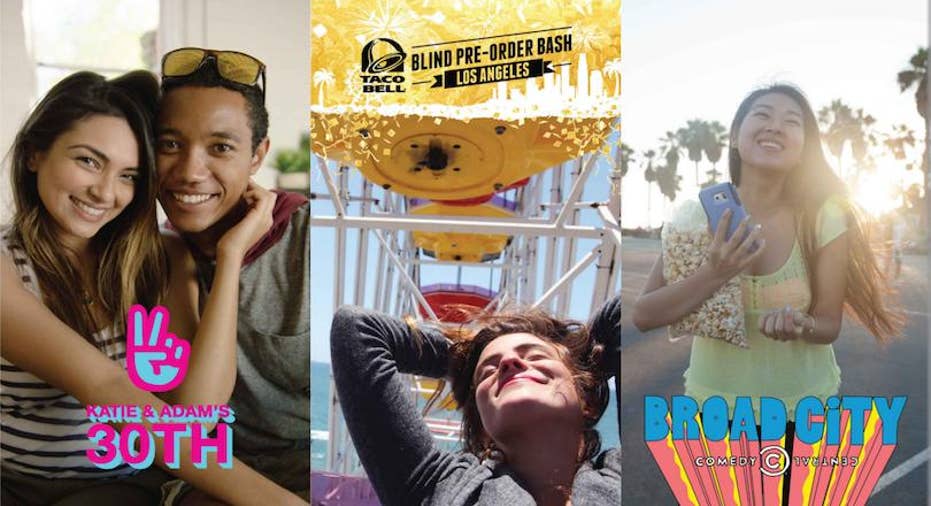 Snapchat this week made it easier to create custom geofilters, letting users and businesses alike spice up their snaps.
Location-based graphic stickers rolled out in July 2014, and in February, Snapchat started allowing anyone to submit their own overlays. But not everyone has the artistic vision needed to advertise a company or hype up an event. So Snapchat has added the ability to design geofilters with its online tools and templates.
"No Photoshop skills are required," the company said.
To get started, choose an occasion: birthday, general celebration, or wedding. Sift through the dozen or so pre-made options in each category, and edit content, colors, and images. Then choose availability—one hour to 30 days—and draw a geofence around the location, like a party venue or business region.
On-demand geofilters start at $5; the longer the duration and larger the area (must be less than 5 million square feet), the more you'll have to pay. Once submitted, Snapchat will review the filter and launch it for public consumption.
"Whether it's for a house party or wedding, a coffee shop or campus-wide event, geofilters make it easy for Snapchatters who are there to send your message to friends," Snapchat says.
Similarly, the self-destructing messaging app in February rolled out "birthday party" lenses, which let you jazz up your snaps with confetti and a colorful "Happy birthday" doodle on your big day, and another that adds a cake emoji to greetings on a friend's birthday.
This article originally appeared on PCMag.com.