Armstrong Stripped of Tour Titles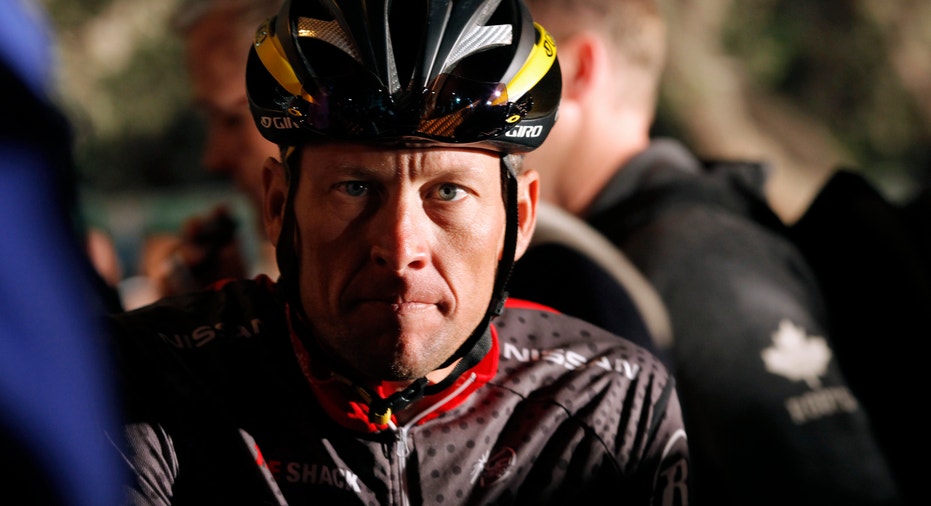 Lance Armstrong was stripped of his seven Tour de France titles and banned for life on Monday after the International Cycling Union (UCI) ratified the United States Anti-Doping Agency's (USADA) sanctions against the American.
"Lance Armstrong has no place in cycling," UCI President Pat McQuaid told a news conference as he outlined how cycling would have to start again.
"The UCI wishes to begin that journey on that path forward today by confirming that it will not appeal to the Court of Arbitration for Sport and that it will recognize the sanction that USADA has imposed."
On October 10, USADA published a report into Armstrong which alleged the now retired American rider had been involved in the "most sophisticated, professionalized and successful doping program sport has ever seen".
Armstrong, 41, had previously elected not to contest USADA charges, prompting USADA to propose his punishment pending confirmation from cycling's world governing body.
Former Armstrong team mates at his U.S. Postal and Discovery Channel outfits, where he won his seven straight Tour titles from 1999 to 2005, testified against him and themselves and were given reduced bans by the American authorities.
Armstrong, once widely accepted as one of the greatest cyclists of all time given he fought back from cancer to dominate the sport, has always denied doping and says he has never failed a doping test.
He said he had stopped contesting the charges after years of probes and rum ours because "there comes a point in every man's life when he has to say, 'Enough is enough'".
DOPING WIDESPREAD
McQuaid, whose organization has long battled a major doping problem throughout the sport, added: "Cycling has a future. This is not the first time cycling has reached a crossroads or that it has had to begin anew."
He said he would not be resigning.
"When I took over (as president) in 2005 I made the fight against doping my priority. I acknowledged cycling had a culture of doping. Cycling has come a long way. I have no intention of resigning as president of the UCI," McQuaid said.
"I am sorry we couldn't catch every damn one of them red handed and throw them out of the sport."
Other issues such as the potential re-awarding of Armstrong's Tour titles will be discussed by the UCI Management Committee on Friday.
Tour director Christian Prudhomme has said he believes no rider should inherit the titles given doping was so widespread at the time.
"I was sickened by what I read in the USADA report," McQuaid added.
"It is very difficult to accept and understand that that went on.
"Lance Armstrong deserves to be forgotten in cycling."