Arizona Students May Face Record-Level Tuition Hikes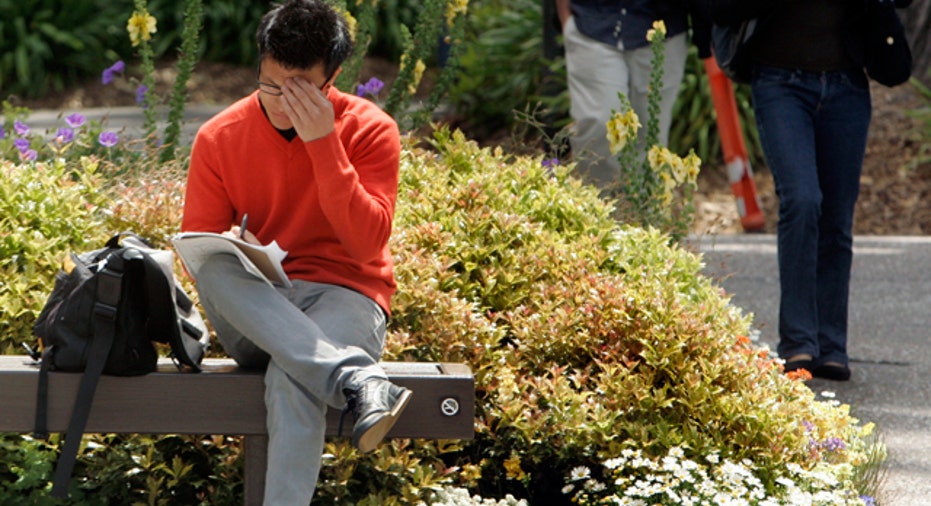 Students in Arizona may soon be getting hugely inflated tuition bills.
A state board in Arizona is considering major increases in tuition and fees for its state universities – increases that would be well above the national average for tuition hikes, according to the Associated Press.
The Arizona Board of Regents votes on the proposed increases at its meeting Thursday. If approved, tuition and fees will spike up 22% to $10,027 for in-state undergraduate students at the University of Arizona in Tucson; 17% to $9,546 for in-state undergraduates at Arizona State University in Tempe; and 15% to $8,824 for the Northern Arizona University in Flagstaff, according to the Associated Press.
Arizona isn't the only state facing the issue, college tuition at public universities across the country has been increasing. The College Board reported an average tuition and fees increase of nearly 8% last year.
Here are some tips for paying college tuition in 2011, from Bankrate.com:
Tip 1: Apply for scholarships and loans early
While private scholarships have their own specific application deadline, students can apply for federal financial aid starting Jan. 1.
"Funds are limited and you don't have to wait to get your acceptance (to a school) before starting the (scholarship) application process. Apply as early as you can," says David Feitz, executive director for the Utah Higher Education Assistant Authority in Salt Lake City.
Even if a student believes that he or she doesn't qualify for federal scholarships and grants, Feitz advises them to fill out the Free Application for Federal Student Aid, or FAFSA.
Tip 2: Save in the right name
Where you save can count just as much as how much you save. To make sure that your college savings aren't detracting from your family's financial aid package, Joe Hurley, founder of Savingforcollege.com, recommends that families place their assets in accounts held in the parents' names.
Savingforcollege.com reports that student assets -- any cash stored in a checking or savings account, business venture, real estate or investment in the child's name -- are assessed at a rate of 20 percent. That means that for every dollar the student saves, the federal government will subtract 20 cents of every dollar in the student's financial aid package. At 2.6 percent to 5.6 percent, the assessment rate for parental assets is much less stringent.
Tip 3: Reconsider public service professions
Students frequently shy away from public service fields like social work, public defense and law enforcement due to the sometimes crushing educational debt. Thanks to legislation passed in early 2010, those eyeing public service professions have more financial incentive.
According to the U.S. Department of Education, those in public service professions who work for the federal government or nonprofit entities are required to make 10 years' of consecutive payments on federal student loans. After that, they are eligible to have their remaining federal student-loan debt forgiven. Borrowers also can apply for the federal, income-based repayment plan, which caps monthly payments at 15 percent of discretionary income, defined as earnings greater than 150 percent of the poverty line currently set at $16,245 per year for a household of one. Borrowers who earn less than $16,245 will have a monthly payment set at zero, but will still have those free payments count toward loan forgiveness.
For more tips on paying for college from Bankrate, click here.