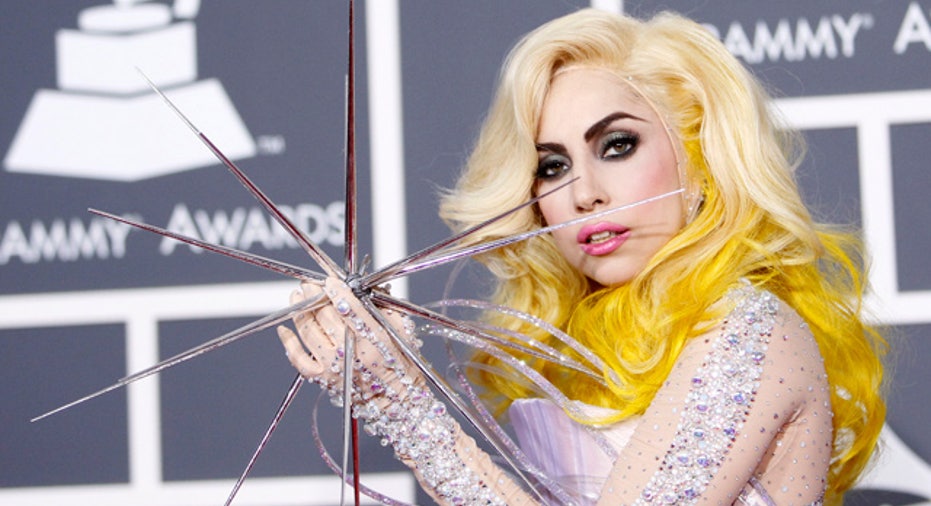 Alexander McQueen had his say.
Those are the words that hit me about the fashion designer who took his own life more than a year ago as I made my way from one room to another at the "Savage Beauty" exhibit that opened at the Metropolitan Museum of Art in New York last week.
From eerie Tim Burton-inspired dark costumes to meticulous Japanese prints re-imagined with exquisite tailoring, his legacy struck me as one of outsized artistry and fearlessness in flaunting form and vision.
"I want to be the purveyor of a certain silhouette or a way of cutting so that when I am dead and gone people will know that the 21st century was started by Alexander McQueen," reads the McQueen quote at the exhibit entrance.
Duly noted.
This is the kind of thing that always gets me thinking about my own life and subsequently posing the question to my life coaching clients – Are you having your say? A barrage of follow-ups comes on its heels: If the answer is yes, is your message consistent with who you are? Is it evolving with you? If the answer is no, what are you waiting for? What will be your legacy?
"I oscillate between life and death, happiness and sadness, good and evil," reads another McQueen quote in the exhibit.
Perhaps those qualities, seemingly at odds, explain how one minute one can watch Lady GaGa strut around in cartoonishly eye-popping McQueen armadillo shoes and the next, watch a regal Kate Middleton marry a prince in an Alexander McQueen gown a la Sarah Burton. Both outrageousness and royalty as legacy.
And speaking of Stefani Joanne Angelina Germanotta -- a.k.a. Lady GaGa -- this is a woman who's having her say. Her "Monster Ball" special from Madison Square Garden aired on HBO over the weekend and, much like McQueen, her appeal lies in her ability to push past the limits of what's been done or even seems logical. She is, as they say, too-too.
There is yellow hair and melodrama, yet sprinkled throughout the show are references to a more relatable realness in this tiny ball of energy. There's a moment before she goes on stage where she pauses and gets emotional about how she still feels like the "loser" in high school. Or mid-concert when she talks about being pigeonholed in acting class and told what she'd never be. This gives clear context for a young woman who grew up just blocks from Madison Square Garden and is now playing to a sold-out crowd.
For all the glitz and dazzle in the show, particularly striking is her a cappella version of her hit "Born This Way" that's shown as the credits roll. This is Lady GaGa's stripped down, raw talent on display. The lyrics shine. The voice is the star. Pureness of spirit emanates from her creative core as she sings what has become an anthem for the disenfranchised but is so much more in message.
"I'm beautiful in my way/ 'Cause God makes no mistakes/ I'm on the right track baby/ I was born this way," goes the chorus.
For sure we're not all going to have an exhibit at the Met or take center stage at the Garden, but we should be having our say, somehow, some way, nonetheless.
So I ask again, how are you having your say?
Last week I attended the Auburn Lives of Commitment Awards, an uplifting multi-faith breakfast event celebrating women who "build community, pursue justice, and heal the world." As I entered the immense room at Cipriani in Manhattan, I heard live music and took my seat to the sounds of "Bridge over Troubled Waters." On the program for this event sponsored by the Auburn Theological Seminary were the words, "Trouble the waters. Heal the world."
The theme was clear and as I learned about the recipients of the awards that morning, I saw flowering legacy over and over -- Kayrita Anderson and Deborah Richardson, whose work is with children who are survivors of sex trafficking; Minerva Carcano, spokesperson for the Council of Bishops on immigration; Jensine Larsen, a journalist covering indigenous movements in South America and Southeast Asia; Gail T. Reimer, founder of the Jewish Women's Archive; and Chely Wright, the first openly gay female country music star.
As they spoke, I kept hearing that these were ordinary people with ordinary backgrounds who had pursued something to the point of extraordinary. Legacy need not come from a moneyed place. In fact, one might argue that it's richer when it's not.
McQueen said, "There is no way back for me now. I am going to take you on journeys you've never dreamed were possible."
What you do with them is up to you.
Nancy Colasurdo is a practicing life coach and freelance writer. Her Web site is www.nancola.com and you can follow her on Twitter @nancola. Please direct all questions/comments to FOXGamePlan@gmail.com.