Are You a Jeremiah or a Cassandra on Subprime Credit Cards?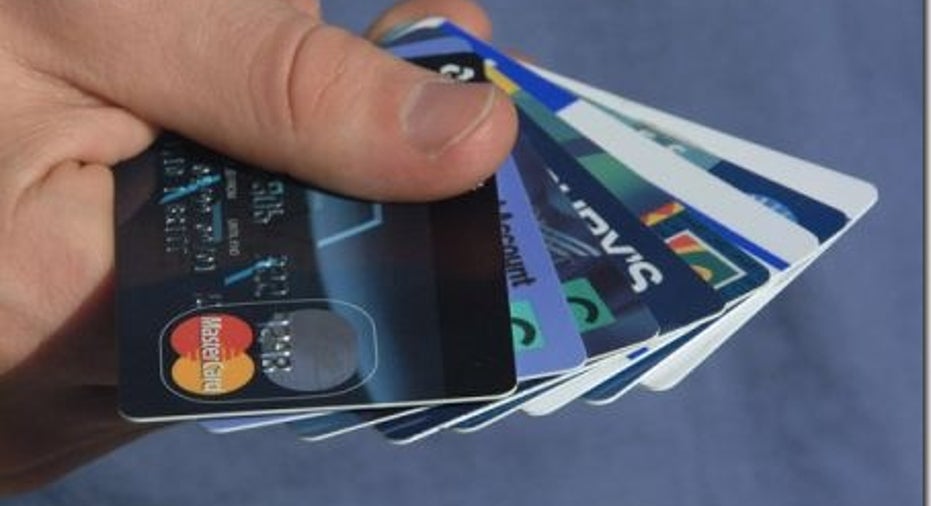 Do you know the difference between a Jeremiah and a Cassandra? No, not in the obvious sense that one's a man and the other a woman. It's perfectly possible that your great-uncle Jeremiah once dated a woman named Cassandra, but that's not the point here. A Jeremiah (after the Old Testament prophet) is someone of a pessimistic disposition who predicts a catastrophic future. A Cassandra (after a character in Greek mythology) is also someone who (accurately) predicts disasters, but is doomed not to be believed.
If your great-uncle Jeremiah really dated a Cassandra, the poor bartender who served them that evening is almost certainly still in therapy.
Credit card debt for the subprime: a disaster in the making?
Is your blogger a Jeremiah or a Cassandra? He's been repeatedly warning about the dangers of issuing credit cards to subprime borrowers since at least Dec. 2010. He started off thinking of himself as just a grumpy pessimist making gloomy predictions, but now he's beginning to wonder if he's someone doomed not to be believed.
Of course, it has occurred to him that he's not being believed because he's wrong. But look at the evidence. On Mar. 29, Equifax, one of the big credit bureaus, published the latest data from its continuing National Consumer Credit Trends Report study. Here are two of its headline results:
Credit card debt owed by subprime consumers shot up 41% between 2010 and 2011 to a new four-year high.
Over the same period, credit limits on subprime credit cards increased 55%.
Or a sensible business model?
Equifax chief economist Amy Crews Cutts coolly commented in a press release:
You don't get to be chief economist of a big player such as Equifax without being much smarter than this blogger. Which is why it seems so odd that Cutts' remarks were so calm. I'd expect her to be screaming at the top of her voice, "You're doing it again! This is what caused the last credit crunch and the great recession! STOP IT!"
Well, there could be three reasons for her sanguinity:
Although the growth in subprime cards and credit limits is very fast, the numbers involved are still a fraction of those in the period immediately before the credit crunch.
When polled by FICO recently, bank risk managers said they expected today's low delinquency rates to continue, with only 32% expecting them to rise for credit cards. That was down seven percentage points compared to the previous quarter.
Some credit card companies claim that they're deploying new profiling techniques and technologies that should help them differentiate better between those who find themselves temporarily in the subprime category as a result of a short-term crisis, and those who are genuine deadbeats.
Should credit card companies worry?
So does that mean there's nothing to worry about? Possibly. It depends on whether you trust risk managers and others who run credit card companies to exercise good judgment in determining their lending policies.
When the Wall Street Journal covered this topic back in October 2011, it contrasted the 5.4 million new cards issued to subprime borrowers in the first half of that year to the 14.7 million subprime cards sent out in the same period in 2007. That's reassuring, although mailed credit card offers are rising fast. More worryingly, WSJ went on to quote an explanation for that increase from Michele Raneri, vice president of analytics for Experian, another major credit bureau:
In other words, card issuers are taking their collective eye off the prudence ball, and are increasingly focusing on the growth one. But are they doing so too quickly -- before consumers have had a chance to recover fully from the recession? Maybe. Writing on The Financial Times website on Apr. 2, under the headline "Only the rich are benefiting from America's recovery," Robert Reich observed:
You may think the Americans with the most critical financial situations are likely to be those with subprime credit scores. And you may well wonder about the wisdom of extending credit to them. If you do, welcome to the Jeremiah & Cassandra Club.
The original article can be found at IndexCreditCards.com:Are you a Jeremiah or a Cassandra on subprime credit cards?