Are 20-Somethings Ready to Buy a Home?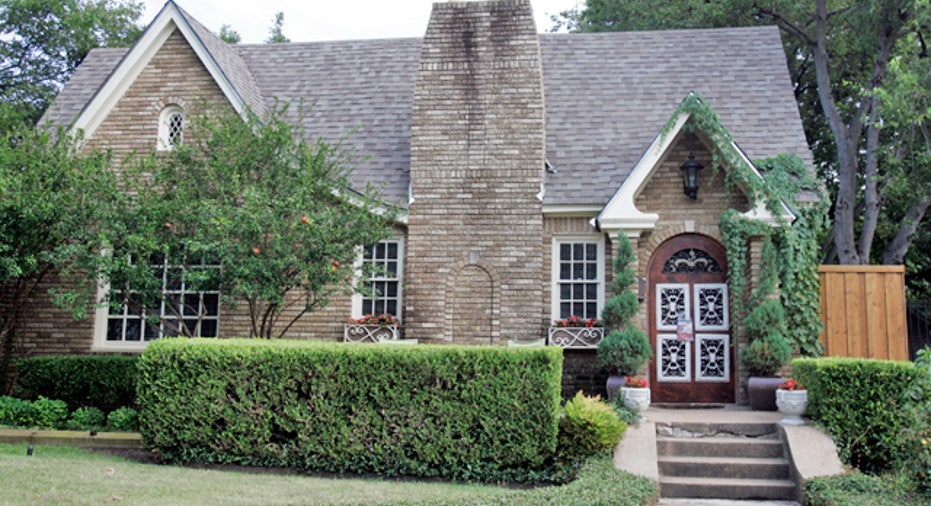 Millennials, also known as Generation Y, have come of age during one of the most turbulent economic times in American history. And these 20-somethings still want to buy homes, despite seeing home values plummet during their formative years.
Compare Mortgage Rates in Your Area
"The aspiration for homeownership is still there, but they also recognize it might take a little longer for them to buy," says Gary Painter, director of research at the Lusk Center for Real Estate at the University of Southern California in Los Angeles.
Doug Perlson, founder and CEO of online real estate firm RealDirect in New York, says millennials -- adults younger than 30 -- tend to be more conservative than other homebuyers because of their experience with the rocky economy during their college years and as they settled into their first jobs.
"In the short term, many millennials are held back from homeownership because of the need for savings for a down payment and because of tightened credit expectations," Painter says.
According to the 2012 National Association of Realtors Profile of Home Buyers and Sellers, the median age of first-time buyers has remained relatively consistent at 31. A more noticeable shift, says Walter Molony, economic issues media manager for NAR, is the decline in market share of single buyers by 7% over the last two years. More stringent credit standards make it easier for dual-income couples to qualify for a mortgage than a single borrower.
A challenge: Getting good credit
Painter says tightened credit standards can be particularly hard on younger buyers who have had less time to build a strong credit history or to overcome credit mistakes.
"Millennials, especially if they have been underemployed and have student loan debt, should check their credit report and do what they can to improve their credit score," Perlson says.
Scott Spann, financial planner with Financial Finesse, a provider of workplace financial education in El Segundo, Calif., says student loan debt can be a challenge for Gen Y borrowers.
"The size of the debt itself isn't necessarily a problem, but the monthly payments factor into the debt-to-income ratio that lenders evaluate," says Spann.
Another challenge: Saving for a down payment
A perennial problem for first-time buyers is saving for a down payment. Saving can be more difficult for young buyers in entry-level positions. Perlson says most rely on their parents in some way when buying a home, either for down payment money or a loan guarantee.
NAR says 24% of first-time buyers in 2012 received a gift from a relative or friend and 6% received a loan from a relative or friend.
"Anecdotally, we've heard about a trend in the past couple of years from our members in which parents pay cash to buy a house for their children and then offer them a mortgage with better terms than the bank would provide," Molony says.
Job mobility versus stability
In addition to the financial obstacles to purchasing a home, many Gen Y buyers lack the job stability to buy.
"A big issue is expected mobility," says Spann. "If you have a stable job or lots of opportunities in the same area then it almost makes more sense to buy than to rent, but if you are moving in the next two years you shouldn't expect rapid appreciation in your home value and you should probably rent."
Spann says buyers should anticipate owning their home for at least five years, especially if they are buying in a market without a lot of appreciation. He also says buyers should be prepared for the additional costs of homeownership beyond principal, interest, taxes and insurance such as homeowners association dues, repairs and ongoing maintenance.
Advantages of buying
In spite of the obstacles to buying, some factors drive millennials to become homeowners. In many areas, it costs more to rent a house than to buy one.
"In areas where rents are rising, locking in a 30-year loan can be a protection against future increases," Spann says.
Copyright 2013, Bankrate Inc.