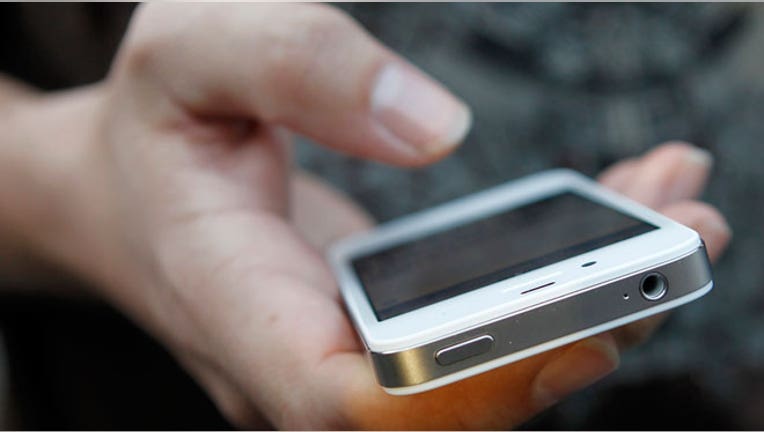 Just because you're running errands around town, at a friend's barbeque or visiting family in a different state doesn't mean your job search has to be put on hold.
Finding a job is a full-time job on its own, and mobile apps provide a way to find, evaluate and even apply for new opportunities without being chained to a desk. After all, the talent war is so fierce today that if a qualified candidate's resume comes in ahead of yours, you may find yourself out of the mix.
"We're all busy and on the go," says Scott Dobroski, community expert at Glassdoor. "If you're an aggressive job hunter, [apps] let you know of the latest job listings at the companies you want to work at in real time so you can get your resume in ASAP."
According to comScore, 9.3 million workers searched for jobs using their mobile devices in March 2013, up from 2.3 million in March 2012. Google's data indicates that 31% of searches for "jobs" come from mobile devices.
Since job demand is high, waiting too long to apply can make a difference in whether the company considers you for an interview. "People who apply to a job after the first three days, their chance of getting a call drops by 50%," says Alex Douzet, chief executive officer and co-founder of TheLadders.
To facilitate the application process, Hope Gurion, CareerBuilder's chief product officer, suggests registering and storing your resume on different job sites. "Because mobile technology today doesn't enable you to upload a document from your smartphone, you'll want to store it online on Google docs or Dropbox for easy retrieval."
If you're applying for jobs on your mobile device while still employed, experts recommend using your personal smartphone and not connect to your company's Wi-Fi.
With so many advances in technology, being able to respond to recruiters quickly is important. "Your smartphone gives you the ability to stay in touch," says Amanda Augustine, job search expert at TheLadders. "You need to be able to see jobs as they come out because you're under a pretty tight timeframe [to apply]."
Gurion suggests downloading different apps to help with your search. "It's a good idea to sign up for job alerts too, so you're automatically notified on your mobile device of new job listings that match your search criteria," she adds.
Experts suggest downloading these apps to help with your job search.
CareerBuilder
You can search and apply for jobs on the CareerBuilder app, and some of the jobs direct users to a company website that uses an Applicant Tracking System.
"We provide a 'mobile' icon next to job postings so it's easy to identify mobile-apply enabled jobs," says Gurion. The app also has a GPS function that uses your phone's location to search for jobs in your area or specific locales.
Tablet users have additional functionality as job seekers can see how many other candidates applied for a position and how your experience compares. A GPS tool can calculate your potential commute and you can do specific searches for companies of a certain size, culture or work schedule.
Glassdoor
"Glassdoor has job listings in real time paired with company reviews and ratings of employers," says Dobroski.
The app provides job alerts of opportunities that meet your criteria so you never miss an application.
The app also includes detailed job listings, company reviews and salary information for different positions.
LinkedIn
When searching for jobs using LinkedIn's app, you can find job listings and employees who work at that company to try to get a referral.
The app also provides access to your LinkedIn network and groups as if you are on your desktop.
TheLadders
This app doesn't use a keyword search but allows job seekers to input their resume to target opportunities based on their expertise, geography, industry, salary and target title. The app lists the most recent jobs first and indicates whether posted by a recruiter or company.
"You'll see how many people have applied and a distribution of their salary, education and years of experience—you can see a profile of the competition and where they've applied recently," says Douzet. Although you can't apply to the job through the app, you'll receive an email rem inder to apply though the website while the recruiter receives an email that you've expressed interest.
Twitter
"Recruiters tweet about jobs as they're being posted—it's one way to see the job first," says Augustine. Experts suggest following the companies you'd like to work for and recruiters who work in your industry--Twitter provides this in real time.
"Some companies are tweeting job openings and may have separate accounts when looking for jobs," says Gurion. "You can also showcase your expertise in a particular area in Twitter and employers or hiring managers may find you there."