Appreciate Your Administrative Professionals Every Day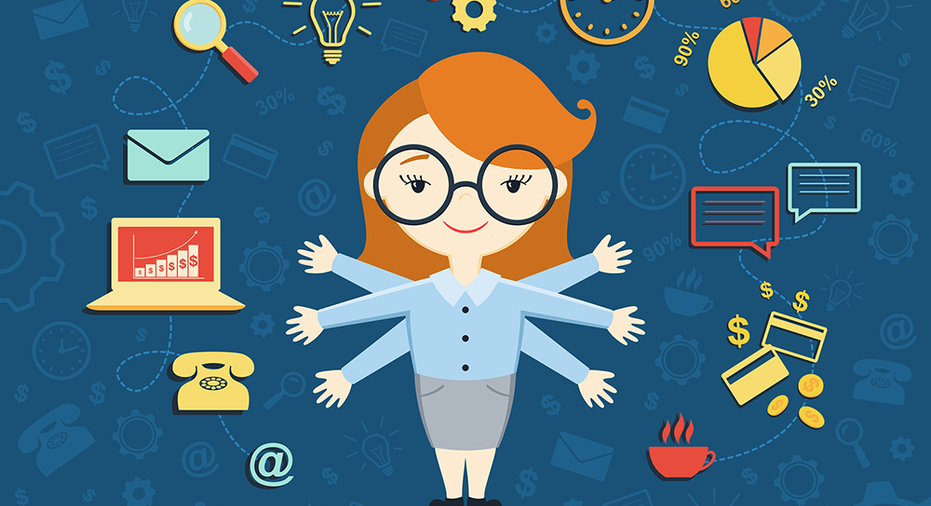 They keep your schedule and make sure you stick to it. They answer the phone (and sometimes help you dodge those calls you don't want to take). They order your office supplies and make your coffee. They handle your mail, reserve meeting rooms, and do a thousand other menial tasks that you don't have time for. They are the reason your day runs smoothly.
Who are these superheroes of the keyboard, these champions of Microsoft Office? They are administrative assistants, and this is their day.
Today is Administrative Professionals Day, a day on which executives and managers recognize those who work on the rungs below them on the corporate ladder. Traditionally, administrative assistants and other professionals are honored with a small bonus or gift of appreciation on this day. However, it should be noted that the level of stress involved with administrative work can be even higher than that felt by supervisors. In the interests of keeping this article safe for work, I'll say it this way: Stress rolls downhill.
In fact, administrative assistants run a higher risk of stress-related illness than their bosses do. Instead of giving a gift once a year, supervisors should consider how they can lower the stress levels of their assistants every day. Positive recognition lowers stress levels in the office, after all, so today is as good a day as any to get started.
Thanks a Million
The following 10 tips from Beth Beutler, CEO of HOPE Unlimited (Helping Overwhelmed Professionals Excel), will help you recognize what your assistant does for you and offer suggestions on how to show your appreciation:
1. He knows at least a little about a lot of different things.
From recommendations for great lunch spots for client meetings to understanding how the company is perceived on social media, your assistant keeps tabs on all things Company XYZ. Say thanks with a gift certificate to one of the places he recommended.
2. She never stops learning.
Because a rock star assistant wants to hone her skills, she likes to learn new tricks and tips, network with others, and have resources at her fingertips. Say thanks by arranging for her to go to an upscale training event in another city.
3. He knows how to be discreet.
Your assistant often handles confidential situations with grace and wisdom. Say thanks with a discreet card left at his desk.
4. She represents you well.
She conducts herself with a professional tone and appearance and shows respect to coworkers. She represents the company well when you are not around. Say thanks with an all-purpose gift card so she can buy something she likes or needs.
5. He protects and encourages you.
Your assistant guards your calendar, screens your email, and rescues you from people who take too much of your time. Say thanks by giving him an extra-long lunch hour or afternoon off from time to time.
6. She is a bridge-builder.
Your rock star assistant is friendly with people in positions of all levels in your company and beyond. She has possibly interacted with that VIP more often than you have. Say thanks with some form of public recognition.
7. He is efficient and saves you time.
Say thanks by providing up-to-date technology to help him do his job well.
8. She knows your preferences.
She is aware that you prefer a higher floor in major city hotels so you do not have to listen to traffic. She is familiar with your close associates and knows where to schedule your lunch meetings. Say thanks by asking for her preferences about how to best communicate with her. Show her respect.
9. He has life and work experience.
He has learned a lot about people, technology, and time management over the years. Say thanks by occasionally including him in high-level meetings and asking for his input.
10. She is a leader.
Even if your assistant does not have direct reports, she has to lead herself. Often, she oversees other support staff and interns as well. Say thanks by letting her take charge of projects and teams and grow in her leadership skills.