Applying for a Mortgage: What Lenders Can and Can't Ask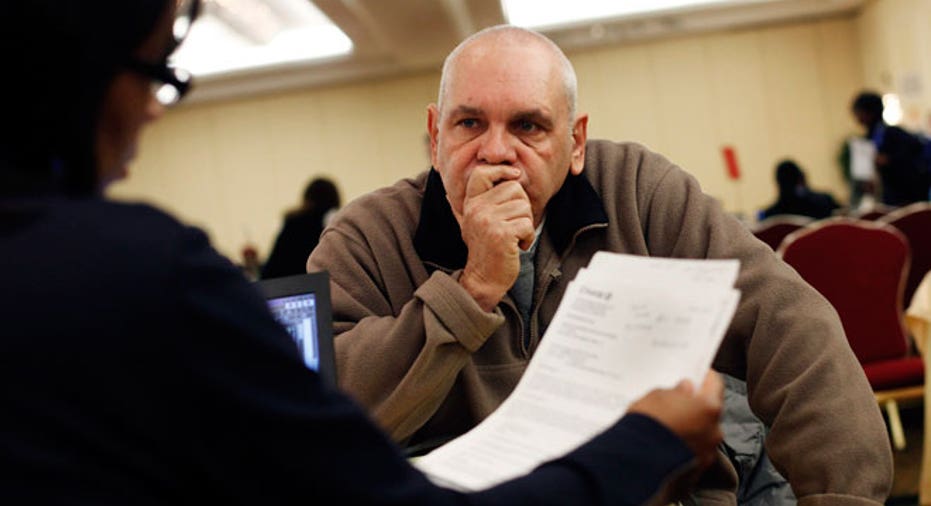 The 2008 housing collapse exposed numerous predatory, unfair and inefficient lending practices that have led to new standards and regulations in the mortgage industry.
Lenders have imposed more stringent underwriting guidelines and now require more information to make an informed lending decision. While the process can seem invasive, many experts pin the housing collapse to consumers borrowing too much against their home and lenders granting loans homeowners couldn't afford.
Whether you apply for your mortgage with a mortgage banker, mortgage broker or through your local bank, experts advise knowing which questions can and can't be asked.
The Secure and Fair Enforcement for Mortgage Licensing Act of 2008 lays out stricter requirements for brokers. The Safe Act requires mortgage brokers and mortgage bankers to be licensed under state law, attend 20 hours of classes pre-licensing and eight hours of continuing education classes every year, pass a federal test and the exam from the state where they will be practicing. They must also undergo a federal background check, provide fingerprints and maintain state specific credit standards.
A mortgage broker collects an applicant's information on behalf of a lender that makes the decision whether to originate the mortgage. "A mortgage broker can't underwrite or approve a loan," says Debra Killian, president of Charter Oak Lending Group.
While a mortgage broker submits your application to a lender to underwrite the loan, a mortgage banker is one step up from a mortgage broker. Mortgage bankers fund their own loans, says Donald Frommeyer, president of the National Association of Mortgage Brokers.
Regardless of who collects your information, there are anti-steering laws that prevent a loan officer from discouraging applicants, says David Stevens, president and chief executive officer of the Mortgage Bankers Association. "A loan officer should never prescreen an applicant. The purpose for not discouraging you is to eliminate any prejudicial aspects of lending."
Government regulations prevent lenders from denying loans based on race, color, religion, national origin, sex, marital status, age, or because you receive public assistance.
However, under the Home Mortgage Disclosure Act, every loan application asks your sex, race and ethnicity, says Stevens. "That's done in order to collect data that lenders have to report to the Federal Reserve to help establish whether there's discrimination issues in the country." You're not obligated to answer these questions.
"There are specific rules under the Fair Housing Act and other federal laws with what needs to be asked [to borrowers] and what can't be asked," explains Stevens. Mortgage applications follow the Uniform Residential Loan Application that's used by Fannie Mae and Freddie Mac. The form asks for information on why you need the loan and ask for your Social Security number, employment history, income and expenses, bank accounts and loans and what other real estate you may own.
To help determine your willingness and ability to pay, a loan officer will ask whether you're currently involved in any lawsuits, filed bankruptcy in the past seven years, been involved in a foreclosure, or if you're the co-owner of any notes, details Stevens. Loan officers are also allowed to ask if you're a U.S. citizen or permanent resident alien to determine whether you'll be in the country long enough to repay the loan.
Since information can change during the application process, you may be asked to verify your answers right before the loan closes. "Lenders will likely rerun information the week before the loan closes to make sure nothing's changed and to insure that all data in the loan file is accurate," says Stevens.
Income and Debts
When talking to customers, loan officers need to explain that they're presenting your total financial picture to a lender, says Frommeyer. Underwriting guidelines have tightened since the mortgage crisis and lenders require more information than in the past. "If there's no proof [of income], it's hard to report the income. If you can't prove it, there's no income."
Experts advise that you're not required to disclose income from a spouse or former spouse unless you want to use that income to qualify for the mortgage. This income can include alimony, child support or separate maintenance like house payments in a divorce settlement. Although a loan officer can't ask how much you receive in child support and alimony, they can ask whether you'd like to disclose this amount because you'd like to use this income to qualify for the mortgage, says Killian.
If you pay child support and alimony, the loan officer can require this information since it affects your income. When asked whether you have additional debts, if you say no but your paycheck shows you're repaying loans, this will open up questions, says Frommeyer.
Potential lenders can also ask where your accounts are held and whether you have savings, 401(k)s, or other accounts, says Frommeyer. Copies of bank statements, paycheck stubs, W-2s, and tax statements are among the list of forms included in the application to underwrite the loan. "Whatever you use, you have to verify," he says.
All in the Family
There are questions a loan officer can ask about your family—but how they're asked is important. "When you're filling out an application, you can only ask, "Are you married, unmarried or separated?" says Killian. Lenders can't ask whether you're single, widowed or divorced.
A lender can't ask if you're planning a family or are pregnant, says Stevens. "That's a violation of the law and people ask because it could affect a family's income in the future." Loan applications do ask about your dependents and their ages, but this information is already on your tax returns.
You also can't be asked whether you are ill or disabled, says Stevens. "That's protected under the Fair Housing Act and Americans with Disabilities Act."
How to Handle an Illegal Question
When you're asked an illegal question, experts recommend a few different approaches, but the first step is to tell the broker that you're not required to answer that question, says Killian.
Stevens also says to go to the manager of that company. "If the manager of that company glosses over the issue, contact your state's banking commission," he says. You can submit complaints to the Consumer Federal Protection Bureau or the Federal Trade Commission.
"If a loan officer tries to steer you one way, hold them suspect and escalate this to the manager or call another lender. Call another lender to get all due process under the l aw."