Applying for a Job? 5 Follow-up Tips That Can Net Success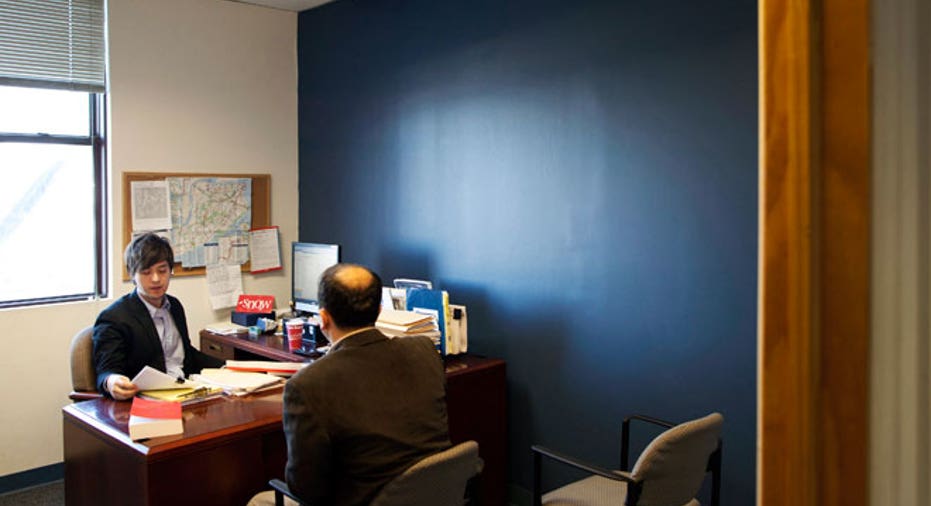 Call it being proactive. Or persistent. Effective follow up is an essential part of the professional development experience--especially when it comes to the job-search process.
Take for example, Paul, a rising manager entering his second year at a major financial company, who turned a rejected resume into a new job offer through perseverance. Paul applied online for a new position at his company after a conversation and recommendation by the hiring manager. Within a few weeks, he received an email from a Human Resources representative (whom he did not know) indicating that his application had been rejected.
Rather than accepting the denial, Paul went into action and launched follow-up techniques that were so effective that four weeks later, he was offered the exact job that initially he was initially turned down for.
Here are five follow-up tips that can help give job candidates an extra edge on the job hunt:
Make it sooner not later. Timely follow up demonstrates responsiveness and interest. Within an hour of receiving the bad news from HR, Paul responded to the contact person.
"I wanted my actions to demonstrate my sincere interest in the position and the importance of the situation at hand, in this case—getting rejected," he says.
The longer you delay following up, the greater the likelihood that you'll slip from memory of those on the hiring end. In today's blink-of-an-eye world, expectations have been honed by triggers like the instant confirmation of an Amazon purchase.
Don't rely on memory. Document actions that you've taken in the application process to help reinforce your interest and status in a prolonged hiring process. In Paul's case, he documented comments from his initial conversation with the hiring manager on the available position as well as noted when he had applied and received confirmation of his online application.
Whether by notebook or tablet, record actions that you've taken and milestones associated with the application process, and keep your correspondence handy. "This is a good tip for everyday life," advises Paul. "I always take notes after phone calls so that I have a hard copy of my conversations to refer to."
Paul's situation stretched over several months, and his notes helped keep his application on track. With information overload happening fast and furious both in and outside of the office, don't rely solely on memories for details.
Tune into instinct. Paul's gut instantly told him that something wasn't right when he read the rejection email. After all, the hiring manager personally encouraged him to apply. But the rejection letter came from someone in a different department and location, who—as it turned out— didn't recall having a conversation about Paul's application with the hiring manager.
A technology glitch yanked Paul's application from consideration during first round interviews. When Paul received the "thanks, but no" email from HR, his senses were raised. "The message didn't feel right. I knew that immediately. So many resumes get run through generic software these days. I needed to check into the situation," he recalls. As it turned out, his gut was right. Paul's application was reinstated and became a prime candidate for the interview process. Several weeks later, Paul soared above the pack and received an offer for the position.
Respond with the help of a trusted adviser. Paul's immediate follow-up correspondence was too emotional as he was filled with surprise, frustration and disappointment. All negative impulses triggered by rejection consumed him. Before sending the note to HR, he asked a close family member, who was familiar with the situation, to review his draft email. "We wound up rewriting it," he admits.
The final message was positive and constructive. It captured four key points: first, he had enjoyed his conversation with the hiring manager about the open position; second, he was disappointed not to meet expectations; third, he asked for constructive feedback that could help him going forward; and finally, he inquired if there was any additional information that he could provide that could be helpful.
Keep them talking about you. Paul's position was an in-house job opportunity at his company so once he sent his application, he attended events where the hiring manager or members of his potential team would be to increase his face time with them. By engaging in conversation about company matters or even small talk, Paul stayed on their radar screen.
Asked about his top take away from this experience, Paul – who is fresh into his new position –quickly responded with this: "I had some colleagues who applied for this job as well and got the same rejection email. They just said 'Oh well, no means no.'"
Not always! Don't let computers – or other humans – manage your career and your future. Take an active role, be persistent and shape your own destiny.
Linda Dulye is internationally recognized for helping many companies go spectator free. A former communications leader for GE and Allied Signal, Linda established Dulye & Co. with a practical, process-driven approach for improving communications and collaboration through an engaged workforce— a formidable competitive advantage, that she calls a Spectator-Free Workplace™. In 2008, she founded the Dulye Leadership Experience at her alma mater, Syracuse University, to help college students swiftly and successfully transition into the workplace