Apple's Stock Shakes Off Steve Jobs Jitters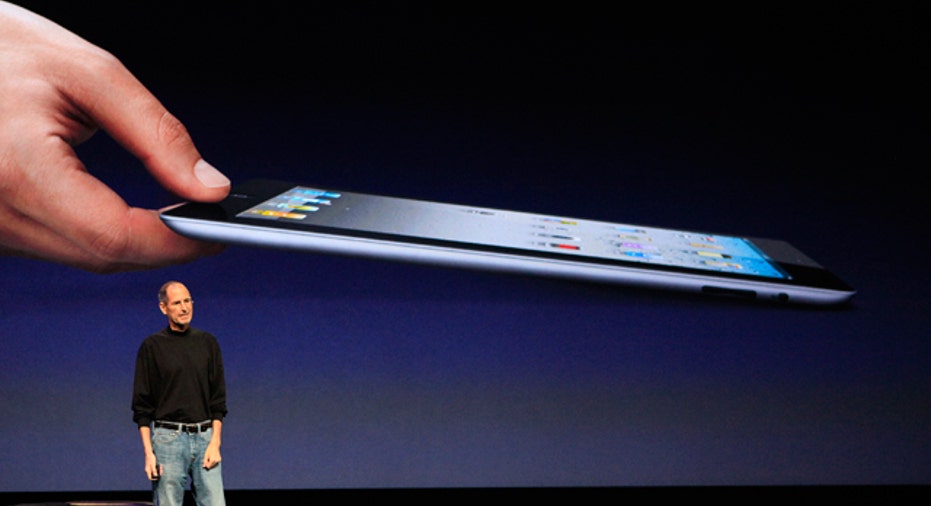 Shares of Apple (NASDAQ:AAPL) closed just slightly lower and vastly outperformed the broader markets on Thursday, waving off initial fears triggered by the resignation of visionary CEO Steve Jobs.
The decision by Jobs to step down as CEO but remain chairman sparked a 6% dive overnight in the iPhone and iPod makers stock. Apple earlier this month briefly passed ExxonMobil (NYSE:XOM) as the worlds most valuable company.
However, the stock bounced off its lows as virtually no major analysts argued shareholders should dump Apple as a result of the news. They pointed to the fact that Apple is more than just Jobs, its chief visionary and co-founder, and confidence in his replacement, Tim Cook.
Mr. Jobs second term as Apples CEO drove a stunning recovery and then rise to dominance by constructing a world of mobile devices and content ubiquity, JPMorgan Chase analysts wrote in a note, according to The Wall Street Journal. We think the impact from Steve Jobs is lasting, cementing Apples role in the digital age.
Apples shares closed at $373.72, down just 0.62% on the day, an impressive rebound from the knee-jerk selloff. Apple's decline was quite modest compared with the 1.95% slide on the Nasdaq Composite and a 171-point drop on the Dow Jones Industrial Average.
Few CEOs have ever had the kind of impact on a single company as Jobs, and many have feared what would happen if he had to step down.
Thats because Jobs had been the driving force behind a slew of blockbuster devices, including the revolutionary iPod and iPhone devices and the reemergence of the Mac. In recent quarters Apple has also sold millions of its iPad tablet device.
Jobs has also been credited with generating intense media buzz surrounding his product launches. Some analysts believe Apples stock had already discounted the departure of Jobs, who had already been on medical leave since January and looked frail in his few public appearances.
Barclays Capital analysts suggested buying Apple on any substantial weakness.
While the economy remains a concern for all companies in our sector, Barclays wrote, we anticipate Apple to gain substantial share in smartphone and PC-related segments as the entire company executes its strategy.