Apple's Latest iPad Aimed at the Business Crowd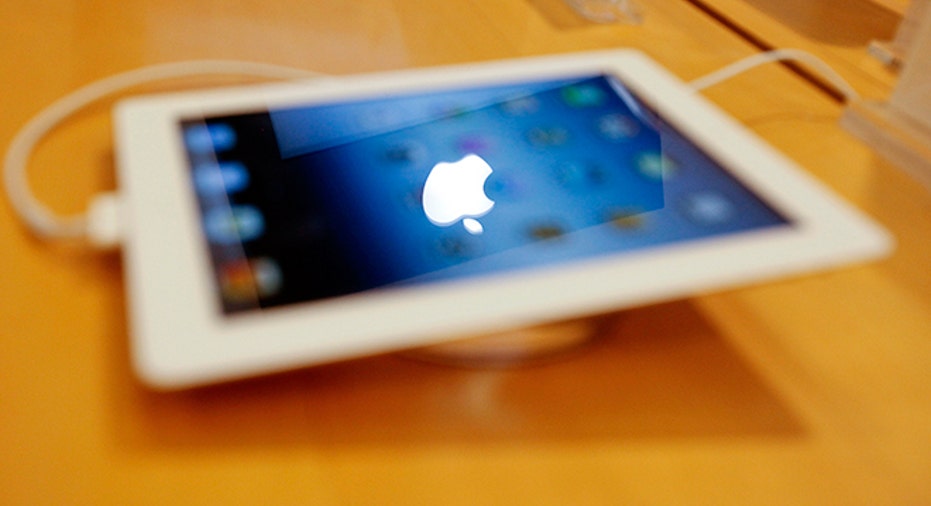 Apple (NASDAQ:AAPL) unveiled a 128-gigabyte version of its fourth-generation iPad tablet, doubling the storage capacity of current models.
The newest version of Apple's popular mobile device will be available Feb. 5, priced at $799 for the Wi-Fi model and $929 for the cellular version.
Apple is seeking more corporate iPad users, noting in a statement Tuesday that companies often use large amounts of data. The company said all Fortune 500 companies and at least 85% of the Global 500 are deploying or testing the iPad.
"With twice the storage capacity and an unparalleled selection of over 300,000 native iPad apps, enterprises, educators and artists have even more reasons to use iPad for all their business and personal needs," said Philip Schiller, Apple's senior vice president of worldwide marketing.
Last week, Apple reported quarterly earnings that mostly remained flat year-over-year. The company did post record iPhone and iPad sales.
Shares of Apple were up $5.39, or 1.20%, to $455.22 in early trading Tuesday. The stock is down more than 14% this year.