Apple's Latest Creation: iPad Mini?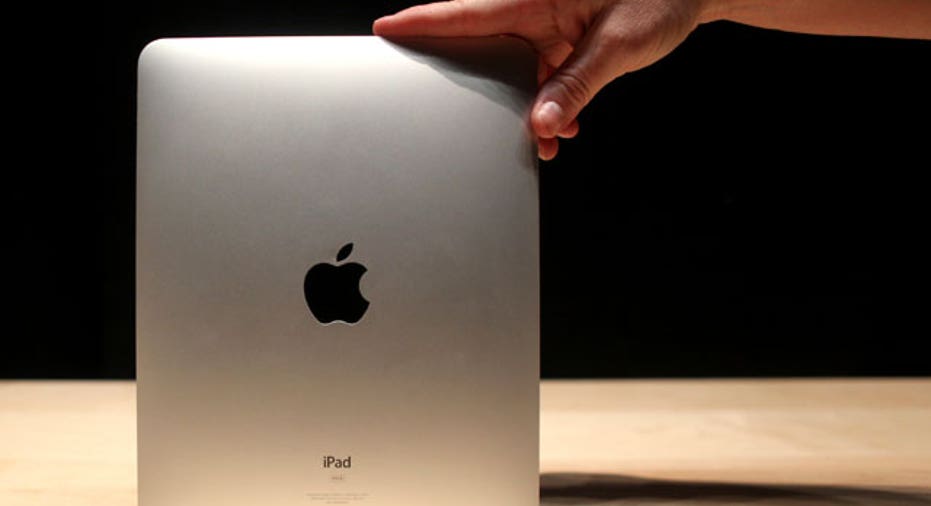 Apple may be working on a smaller "iPad mini" tablet with a 7.85-inch display, according to a new report from United Daily News in Taiwan.
Keep up with the latest technology news on the FOX Business Technology Facebook page.
Reportedly, LG Display and AU Optronics will supply the parts for the device, which will have the same 1024 x 768-pixel resolution as the iPad 2.
Apple may want to enter the lower-priced tablet market in an effort to steal market share away from Amazon's Kindle Fire device, but at least one analyst has argued the device may not be smaller in size than the current iPad.
Ticonderoga Securities analyst Brian White recently suggested that Apple might introduce an "iPad mini" priced in the "high to mid-$200 range" during the first few months of 2012, and the device will feature the same 9-inch display despite its smaller price tag.
Apple is then expected to release an iPad 3 with a higher 2048 x 736 resolution later in the year.
This content was originally published on BGR.com
More news from BGR:- Patent suggests Apple may have planned 'iPhone nano'- New Amazon Kindle Fire tablet expected in second half of 2012- Apple's Q4 miss was a gift for investors, Ticonderoga says