Apple's 'iPhone 4S' Will Be Only New Model This Year: Analyst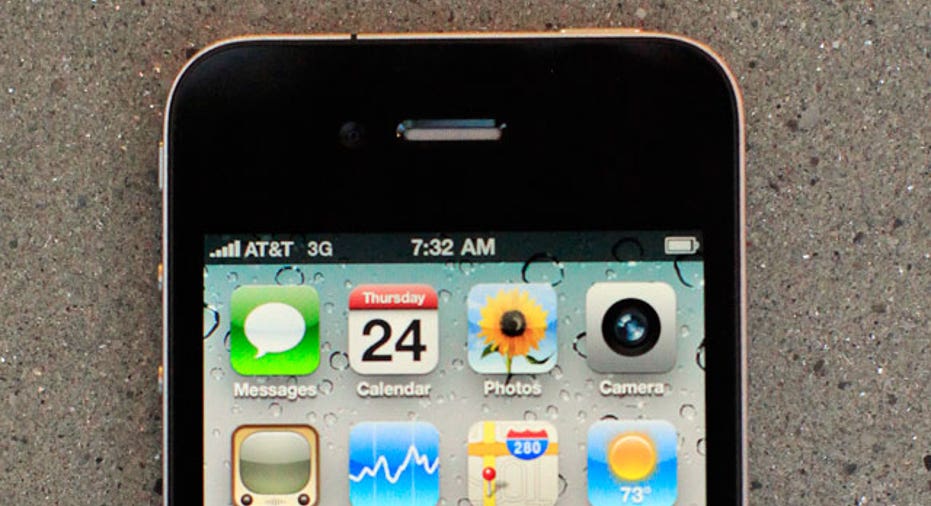 Despite numerous rumors to the contrary, Apple will only launch one iPhone model this fall and it will be a modest upgrade that closely resembles the current iPhone 4.
Keep up with the latest technology news on the FOX Business Technology Facebook page.
In a note to investors on Wednesday, Wedge Partners analyst Brian Blair says that Apple will hold a special event between September 28th and October 5th to unveil several new devices. Only one of those devices will be an iPhone, however, and Blair says it will be an incremental update as opposed to the redesigned iPhone 5 that has been rumored on multiple occasions.
"We expect the focus of the new iPhone will be iOS 5, a speedier A5 processor and a higher resolution 8 MP camera with a small possibility of a larger 4 inch screen, Blair wrote. We believe the casing will be largely similar to the iPhone with some particular modifications to the antennae [sic]. We dont expect a second, dramatically different iPhone to accompany this as we dont think Apple needs to have 3 models in the market to address the high end, mid-tier and low end since the iPhone 4 (with memory lowered to 8 GB) will drop to $99 and effectively attack those markets.
The analyst believes that in spite of the anticipation generated over the past few months by the possibility of a redesigned iPhone 5, launching two new models wouldnt make sense for Apple. Why would Apple bump up only the processor specs of the iPhone 4 in addition to a newly designed iPhone 5 if the goal is to sell it into the pre-paid market at a lower cost? Blair wondered in his note. A 4S would simply cost more and a 4S itself wouldnt create a mid-tier market unless it was priced at $99 and the iPhone 4 went to $49 with the new iPhone at $199. We see this scenario as unlikely.
But Wedge Partners does expect another device to be unveiled at Apples upcoming event: a 3G-enabled iPod touch. Blair says the iPods cellular data option will work just like the iPad, allowing users to purchase data plans on a month-to-month basis with no contractual obligations. The notion of a 3G iPod touch aligns with earlier rumors.
Blairs iPhone estimates remain at 24-25 million units shipped in Apples September quarter, and he sees shipments growing to 27 million units in the December quarter. Calendar-year totals will come in at 91 million units according to the analysts estimates, which would represent growth of 92% compared to 2010 and will include sales by new carrier partner Sprint, which he expects to sell 4.5 million iPhones over the next year. Blair thinks Apple will begin accepting pre-orders for its next-generation iPhone within days of holding its media event, which will take place on October 4th according to a recent report.
This content was originally published on BGR.com
More news from BGR: - Female ex-Microsoft exec gets $1.5 million settlement - RIM debacle symptomatic of RIMs failure to address key challenges - Internal T-Mobile memo says customers can keep rate plans following AT&T merger