Apple's Grand Central Store to Open Friday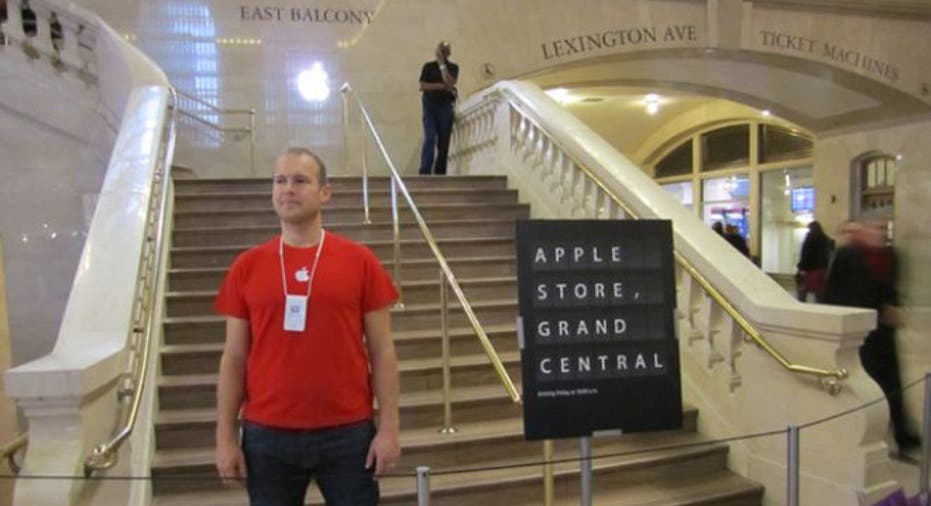 Apple Inc.'s store in New York's Grand Central Terminal is set to open Friday at 10:00am ET, in time for holiday shoppers to visit the company's much anticipated new location.
The store, Apple's fifth store in New York, will overlook Grand Central's Main Concourse from the east and northeast balconies of the terminal and has two Genius Bars for free technological support. The store, which will have 315 employees, will also offer rooms dedicated to some of the company's personal services, including the largest area in the world dedicated to personal set-up of Apple products.
In July, the Metropolitan Transportation Authority approved a 10-year lease with the company for a store on the terminal's east balcony. The company paid chef Charlie Palmer's Metrazur $5 million to exit its lease on the space eight years early.
Apple isn't planning to install any dramatic structures similar to its Fifth Avenue cube in the landmarked building, according to renderings shown at an MTA board meeting earlier this year. The company's logo will sit above the staircase leading from the main commuter concourse to the store.
In addition to the space previously occupied by Metrazur, Apple will move into an adjacent, currently vacant balcony on the northeast side of the terminal. It will also take over some out-of-the-way space currently used by Metro-North Railroad employees and turn it into offices.
The deal with Apple comes amid a broader MTA push to wring more cash from its real-estate holdings.
The authority also announced in July a lease deal with Shake Shack, which will open one of its hamburger restaurants near the Grand Central Oyster Bar.