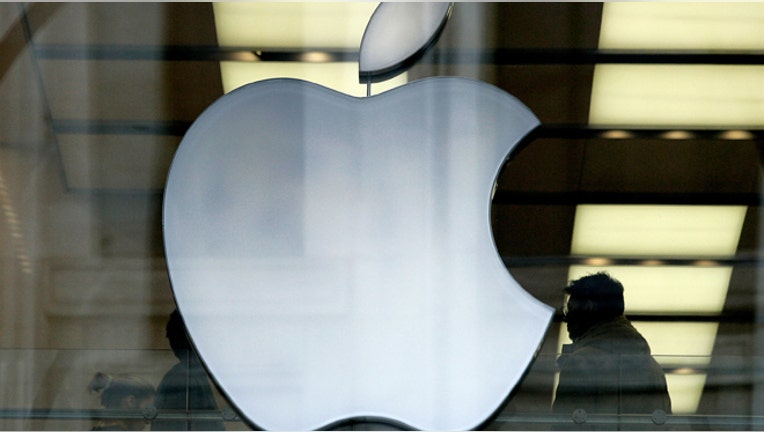 Walter Piecyk is hardly alone.
Piecyk is the BTIG technology analyst who downgraded Apple's (NASDAQ: AAPL) stock two weeks ago from a buy to neutral, predicting (quite reasonably) that Apple cannot continue putting up record-breaking numbers quarter after quarter.
Since Piecyk issued his report Apple's shares have fallen more than 10% and their slide continued Tuesday. The stock was down $14.31, or 2.5%, at $557.39, in afternoon trading.
In the wake of Piecyk's downgrade, the release of Apple's second quarter results after the close of markets on Tuesday is being viewed as a potentially crucial turning point in the direction of the tech giant's shares.
Anticipation ahead of the report was palpable. The big unknown is how investors will respond to Apple's numbers now that an analyst has openly questioned the company's growth prospects.
In the fiercely loyal world of Apple consumers and investors the downgrade was tantamount to a personal insult.
But Piecyk's views are shared by any number of technology and market analysts who believe Apple's stock has perhaps flown too close to the sun and that the shares are overdue for a correction.
Rob Enderle, president and principal analyst at the Enderle Group, said Apple's stock has been pushed to "an artificial high driven by overaggressive buyers."
This class of investor is simply buying the stock because it always seems to move higher, Enderle explained. They have little concern for the direction and future of the company itself, he said, and the stock price has soared accordingly, much like home prices soared a decade ago and dotcom stocks a few years before that.
That is to say, without justification.
"There's a big gap between the company and where the stock should be trading, and that correction is going to be painful."
"It's a bit like a Ponzi scheme," Enderle said. "The money you're making is artificial. It's coming from the people coming in after you."
Apple's stock rose more than 80% from $350 in November to a high of $644 earlier this month. The Dow Jones Industrial average rose about 15% during the same period. Other technical parameters also suggest Apple's shares are rising at an unsustainable pace. In other words, the stock could be experiencing a bubble that's ready to burst.
Aswath Damodaran, a finance professor at New York University's Stern School of Business, recently sold his Apple shares. Damodaran, who describes himself as "an investor interested in value," said he takes no issue with the company itself. Instead, he's concerned that Apple's shares have been transformed into a momentum stock. And that scares him.
"It's become a game, a momentum game," he said.
When a stock is driven by investor momentum "everyone is taking their cues from everyone else," Damodaran said. "The price becomes disconnected from the company. It's driven by the whims of the crowd."
Damodaran said the strongest proof that his fear has turned into reality is the frenzy surrounding Tuesday's release of Apple's results. "The whole world seems to waiting for Apple to release its earnings," he said.
And when it does the stock could surge either way, depending as much on the mood of the crowd as the numbers contained in the report.
In recent months, Damodaran explained, new groups of Apple investors have emerged and each one has its own set of expectations, all of them based on the company's phenomenal record of success. But Damodaran said these investors have "contradictory" visions for Apple.
"There's no way Apple can keep all of these people happy," he said.
Damodaran said a miss by Apple Tuesday on its earnings or revenue forecasts could send the shares into a tailspin. Conversely, solid numbers could push the stock higher into the stratosphere.
Prior to Piecyk's downgrade, some market analysts had predicted Apple's shares could reach $1,000, giving the technology giant a market capitalization of more than one trillion dollars.
Not everyone is buying into that theory.
"Over the last few weeks ... technical signs have become more ominous, suggesting the stock may be running out of steam," wrote Colin Cieszynski, senior market analyst at CMC Markets in a note to clients.
Cieszynski echoed sentiments that Tuesday's earnings release could be a crucial turning point for Apple's shares. A positive result could "send the shares substantially higher over time, a miss could accelerate the correction that already appears to be underway," he wrote.
Enderle said many investors (and Apple enthusiasts) seem reluctant to admit that Apple is a different company without Steve Jobs, the iconic founder and long-time chief executive who died last year after a long battle with cancer.
"The company was built around Steve and you can't extract someone like that and not expect a slide in the company's performance," he said.
Enderle said the slide will likely become apparent later this year, perhaps as soon as the third quarter.
"The good news is Apple is still a very good company. But there's a big gap between the company and where the stock should be trading, and that correction is going to be painful," Enderle said.