Apple's Disappointing Record Quarter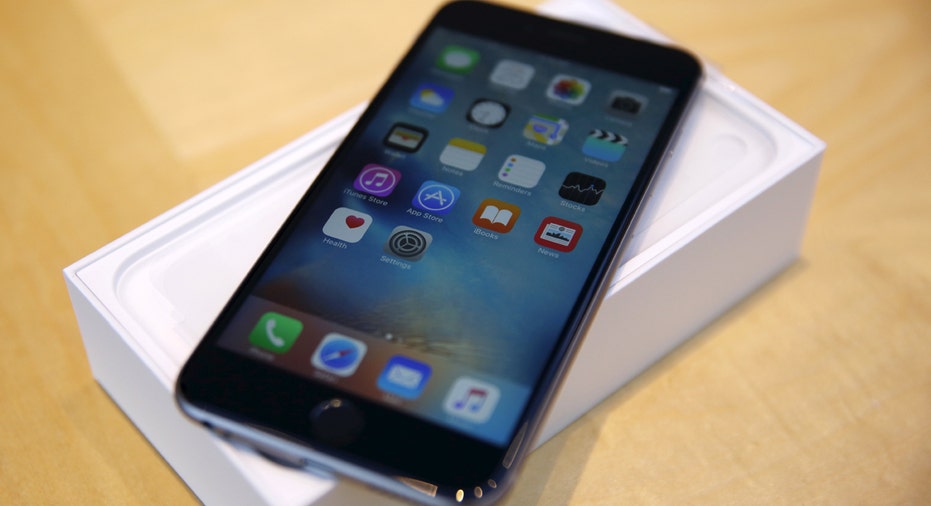 It could only happen to Apple. The world's most valuable company on Tuesday posted record revenue, record profit and record iPhone sales for the December quarter. And its shares, already down almost 25% over the past six months, dropped 4% in premarket trading on Wednesday. Go figure.
The numbers are staggering: $75.9 billion in revenue, $18.36 billion in net income and $216 billion in cash. The Silicon Valley company also said it passed a milestone of 1 billion active devices that generated record service revenue. Most important, Apple sold a record 74.8 million iPhones.
To put the size of Apple's iconic iPhone business in perspective, $51.6 billion in iPhone sales alone were bigger than the total revenue of nearly every S&P 500 company except Berkshire Hathaway, Exxon, Wal-Mart and Toyota. I may have missed one or two, but you get the point: iPhone sales have been off the charts. And therein lies the rub.
The move to bigger screens and China launch of iPhone 6 unlocked enormous pent-up demand and the mother of all product refresh cycles. It also inspired a record number of Android users to switch to Apple's iOS platform. The problem is that we're now seeing the end of that period of blockbuster growth.
If that isn't bad enough, Apple is forecasting a significant drop in revenue for its current March quarter versus last year – its first in more than a decade. The problem is twofold: the currency effect from a strong dollar, coupled with the fact that the iPhone 6 launch was supply-constrained, resulting in an unusually strong year ago March quarter.
If that sounds at all like a classic good news – bad news story, then you're starting to get the picture of why a record quarter still managed to disappoint investors. There were, however, some interesting bright spots and takeaways from yesterday's earnings call and a few other related sources:
Apple CEO Tim Cook said that, without the currency effect, last quarter's revenue growth would have been 8% instead of 1.7% – the difference being the equivalent of the revenue of a Fortune 500 company. About two-thirds of the company's revenue is international.
Cook squashed the notion of iPhone saturation, citing China's exploding middle class, India, LTE wireless penetration in emerging markets, Android switchers and something I did not know, that most users have yet to upgrade to 6 or 6s (including the Tobak family, incidentally) as market opportunities.
That sort of tees up Apple's forthcoming iPhone 7 release, assuming it sticks with the nomenclature. Piper Jaffray analyst Gene Munster issued a bullish report last week suggesting that "shares of Apple could achieve upside of over 50% from current levels by the iPhone 7 launch in September."
Apple Watch and Apple TV both achieved record revenue as part of the "other products" category, which generated a relatively modest $4.3 billion in sales. Rumor has it that Apple Watch 2 will launch sometime this year. And Apple is still trying to get its streaming TV service out of the gate. I assume the holdup is in contract negotiations with content providers.
Both Cook and CFO Luca Maestri stressed the importance of achieving 1 billion active devices, since all those presumably happy repeat customers buy apps and make purchases. Makes sense. Service revenue continued to grow, hitting $6 billion in the quarter. That's the stickiness of the Apple ecosystem.
Mac sales declined but continued to gain market share versus the PC crowd. And the iPad continued its precipitous slide, despite an impressive array of new versions. There simply don't appear to be good enough reasons for iPad users to upgrade. As a user, I can attest to that.
China sales grew 14%, despite the chaotic economic climate.
Gross margins unexpectedly rose, albeit slightly.
To summarize, I'd call it hands down the best disappointing quarter in corporate history. That could only happen with Apple.