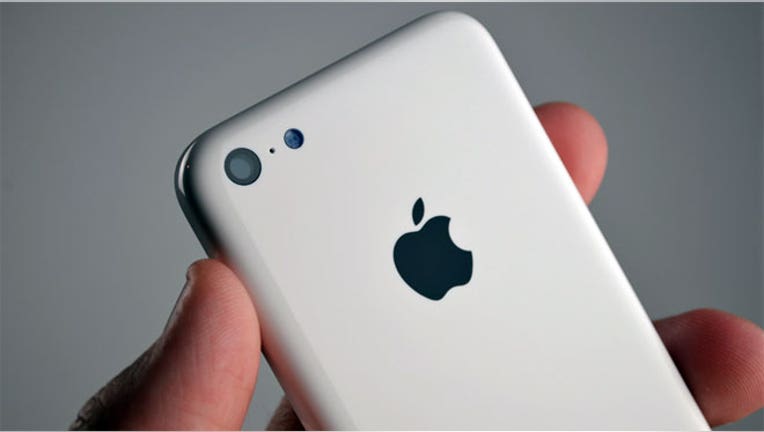 A day after unveiling two new iPhones, Apple (NASDAQ:AAPL) was met with disappointment on Wall Street mostly due to the not-so-cheap price of its new, more affordable smartphone.
The Cupertino, Calif.-based smartphone maker faced a wave of negative analyst notes on Wednesday, including a downgrade to "neutral" from "buy" by UBS (NYSE:UBS), after it introduced a next-generation phone, the iPhone 5S, and a cheaper version called the iPhone 5C.
Investors had eagerly awaited the introduction of a more affordable smartphone, believing it would give Apple a way to enter fast-growing emerging markets. But selling just $100 under the 5S without a contract, UBS said the 5C is not affordable enough. It leaves "little differentiation" from its higher-end counterparts.
"We were impressed by the specs of the 5S, the addition of NTT DoCoMo, and overnight news regarding China Mobile," UBS analyst Steven Milunovich said in a note to clients. "We were surprised by the high price of the 5C."
Citing a recent survey by ChinaDaily.com where just 2.6% of the 35,000 Chinese respondents said they would consider buying the 5C at $549, UBS warned Apple's opportunity in key growth markets could be at risk without more accommodative pricing.
At the same time, UBS says it will likely be challenged by comparable Google (NASDAQ:GOOG) Android devices that are priced anywhere from 40% to 50% lower than the 5C.
The Dutch brokerage lowered its outlook on iPhone units to 158 million from 175 million on "weaker demand," but kept its revenue and EPS estimates intact and raised its fiscal 2014 EPS to between $44.65 and $45.46.
Bank of America Merrill Lynch (NYSE:BAC) also cut Apple to "neutral" from "buy," while Credit Suisse (NYSE:CS) axed its rating to "neutral" from "outperform."
Shares of Apple fell more than 4.5% to $472 in recent trade on heavy volume.
Other brokerages were more optimistic, with Raymond James raising its price target on Apple to $675 from $600 on a "strong buy" rating. Nomura and Lazard also raised their price targets to $480 and $570, respectively.
Likely fueling their bullishness was some of the iPhone 5S's innovative new features, including its faster processor and touch ID authentication feature. Apple also unveiled the first-ever smartphone with 64-bit chips.