Apple's 1Q Profits Stall as Revenues Trail Views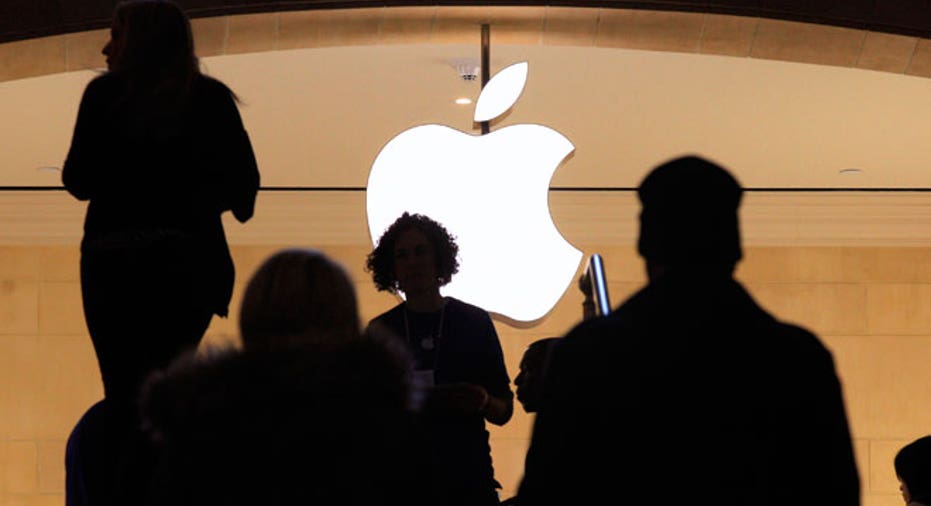 Narrowly avoiding its first earnings contraction in nearly a decade, Apple (NASDAQ:AAPL) disclosed virtually unchanged fiscal first-quarter earnings on Wednesday amid weaker-than-expected revenue.
Shares of Apple, the world's most valuable company by market capitalization, retreated about 5% in after-hours action on the revenue miss and below-consensus guidance for the current quarter.
Hit by greater competition on the smartphone front from the likes of Samsung, Apple's seemingly-exponential growth trajectory has hit a speed bump in recent months, knocking its stock price well off all-time highs.
Apple said it earned $13.08 billion, or $13.81 a share, last quarter, compared with a profit of $13.06 billion, or $13.87 a share, the year before. Analysts had been bracing for a decline to $13.47 a share.
Revenue rose 17.6% to $54.5 billion, just barely trailing the Street's view of $54.73 billion.
"We're very confident in our product pipeline as we continue to focus on innovation and making the best products in the world," CEO Tim Cook said in a statement.
Apple said it sold a record 47.8 million iPhones last quarter, up from 37 million a year before. While iPad sales jumped to 22.9 million from 15.4 million, Apple's Mac sales dropped to 4.1 million units from 5.2 million the year before.
Sales of iPods also continued to retreat, falling to 12.7 million last quarter from 15.4 million.
Apple enjoyed sales growth from all of its geographic segments, highlighted by a 67% year-over-year surge in Greater China to $6.8 billion. Sales in the Americas rose 15% to $20.3 billion, while sales in Europe gained 11% to $12.5 billion.
Apple said sales in Japan jumped 25% to $4.4 billion, but just 10% to $4.0 billion in the rest of the Asia-Pacific.
Long known for its conservative guidance, Apple also projected fiscal second-quarter revenue that would widely miss Wall Street's estimates.
Management called for sales of $41 billion to $43 billion, which is well below the Street's view of $45.38 billion.
Apple sees second quarter gross margins between 37.5% and 38.5% and expenses are projected at between $3.8 billion and $3.9 billion.
Apple, which generated $23 billion in cash flow last quarter, also said its board of directors declared a cash dividend of $2.65 a share. The dividend is payable on February 14 to shareholders of record as of February 11.
Apple listed cash and cash equivalents of $23.7 billion as of the end of the fiscal first quarter, up 28% from the end of the September quarter.
Even after closing up nearly 2% during regular trading on Wednesday, shares of Apple have tumbled 27% since topping out north of $700 in September.
A year-over-year decline in earnings would have marked the first year such contraction for Apple since 2003.
Shares of Cupertino, Calif.-based Apple fell 5.28% to $487.00 in extended trading on Wednesday, putting them on pace to extend their 2013 slump of 3.38%.