Apple Working on New Streaming Tech to Take Over Living Rooms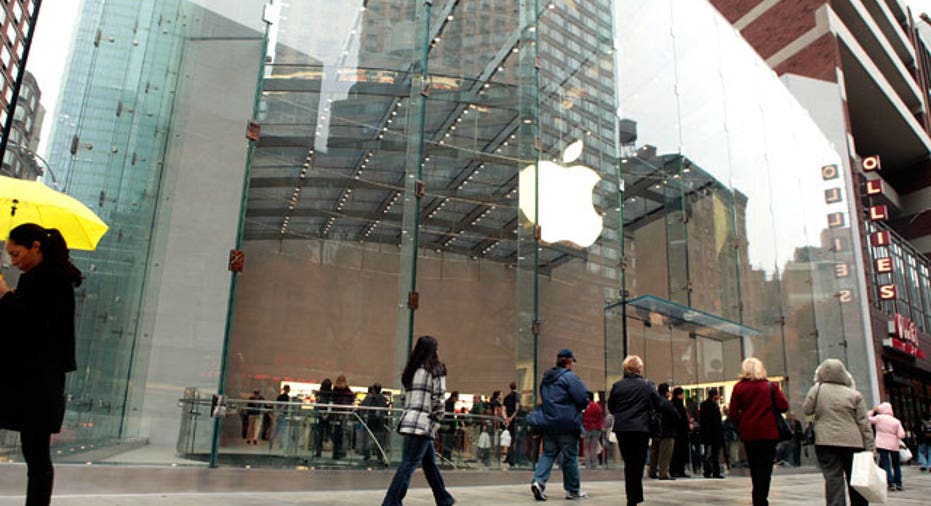 Amid the flurry of news reports about Steve Jobss departure as CEO of Apple was one hidden gem: Apple is reportedly working on a new way to deliver video content to televisions.
Keep up with the latest technology news on the FOX Business Technology Facebook page.
The Wall Street Journal noted that Tim Cook, who has stepped up as the new CEO of Apple, will need to work on boosting Apples presence in the digital video market. Apple is working on a new technology to deliver video to televisions, and has been discussing whether to launch a subscription TV service, the report said.
It is still unclear what Apples new technology is, but in July we saw a unique patent for sharing media across iOS devices, which could very well be used with an Apple TV product.
In addition, there have been rumors that Apple has considered purchasing the online streaming service Hulu, which could certainly help it kick-start a subscription TV platform.
This content was originally published on BGR.com
More news from BGR: - Carriers seeking an alternative to Apple, Google may turn back to BlackBerry - Apple to launch new MacBook Air models in China - New images of leaked parts reveal iPhone 4S antenna, iPhone 5 case back