Apple Watch fails to tick with reviewers due to cellular glitch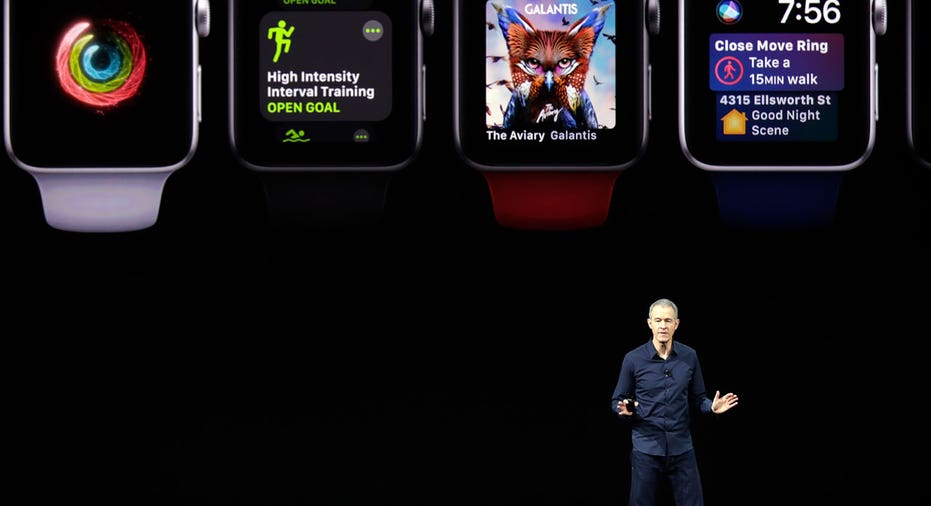 Apple Inc's latest smartwatch may have packed many impressive features of a smartphone, but occasional mobile connectivity issues and poor battery life held back several reviewers from recommending the device.
The Watch Series 3, launched last week alongside iPhone 8 and iPhone X, boasts an array of features, including email, messaging, smart home controls, maps and Siri.
Mashable's Lance Ulanoff dubbed it as the "smartest smartwatch yet" as it allows users to do many of the things that they do with their iPhones.
However, the watch's standout feature - which allows users to make calls without an iPhone - has turned out to be a cause for concern due to a connectivity glitch.
"Considering that my Apple Watch Series 3 with LTE (both first and second review units) didn't function like it was supposed to, I can't recommend buying it — and paying the monthly cell fee — based on promises," Verge reviewer Lauren Goode wrote. (http://bit.ly/2fj8Jiy)
Apple said the watch can experience LTE connectivity problems when it connects to open wi-fi networks the user has visited before, such as a hotel or a coffee shop.
The company is "investigating a fix for a future software release," Apple spokeswoman Amy Bessette told Reuters.
Apart from connection issues, some reviewers were disappointed with the drain on the watch's battery while making calls. Apple had touted up to 18 hours of battery life.
"You know what definitely won't like LTE? Your battery," Wired's David Pierce wrote. (http://bit.ly/2xwnc1b)
"I can get a day of battery from the Series 3 with normal use - about the same as the Series 2 - but if I'm on LTE a lot, it's more like four or five hours," he wrote.
The mixed reviews of the watch weighed on Apple shares, which were down about 2 percent at $155 in afternoon trading.
"The Series 3 is the strongest indicator yet of what Apple believes the watch ultimately can be: a standalone tiny wrist computer that doesn't need your iPhone," Wall Street Journal's Joanna Stern wrote. (http://on.wsj.com/2w75ZI1)
"But if the Series 3 is any indicator of how that's coming along, we should all hold off until, say, Series X."
(Reporting by Supantha Mukherjee in Bengaluru and Stephen Nellis in San Francisco; Editing by Anil D'Silva)