Apple Unveils iPad Air, New Macs as Holidays Near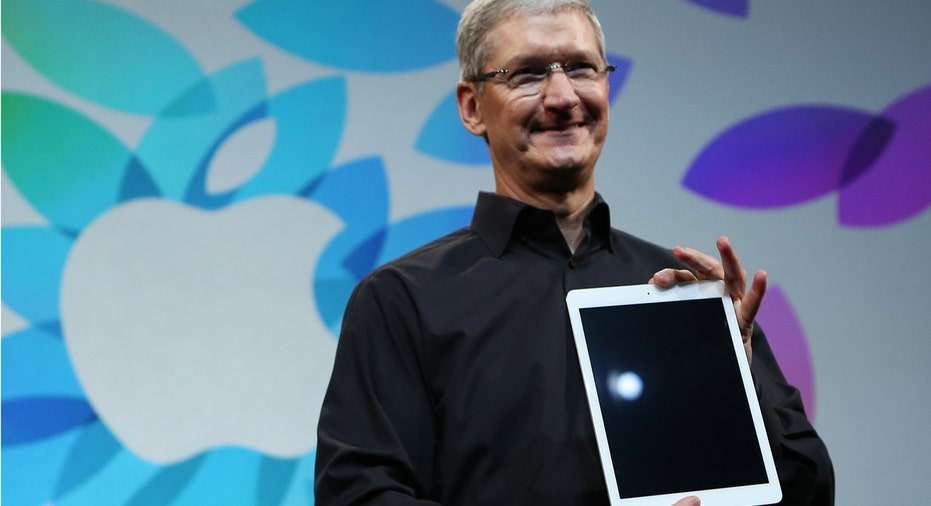 Apple (NASDAQ:AAPL) on Tuesday took the wraps off a slew of new products, including a much-anticipated refresh to its line of iPad tablets.
At a product event in California, the consumer tech giant also unveiled updated versions of its laptops, desktops and Mac OS.
The fifth-generation tablet, dubbed the iPad Air, is 43% thinner and features a 9.7-inch screen with Apple's Retina display technology.
Apple said the new tablet will begin shipping on Nov. 1. The least expensive version, sporting 16 gigabytes, will cost $499.
The upgraded iPad Mini will get a Retina display for the first time, in addition to a faster processor. The 7.9-inch device will go on sale in late November for $399. Apple will continue to sell the original iPad Mini for $299, or $30 off its original price.
Apple's new iPads will come at a time of intense competition in the market for tablet computer and ahead of the crucial end-of-year shopping season for retailers.
The company has recently lost market share to its rivals, with research firm Gartner projecting Apple's market share to fall below 50% in 2013, compared to 54% last year and 65% in 2011. Meanwhile, tablets running Google's (NASDAQ:GOOG) Android operating system could gain as much as 50% of the market this year.
Earlier Tuesday, Nokia (NYSE:NOK) revealed its first tablet, running Microsoft's (NASDAQ:MSFT) Windows RT, while the software giant began selling the latest versions of its Surface devices.
Apple's software update for Mac computers will be available for download on Tuesday free of charge. The company previously offered OS updates to current users for a discounted price.
Craig Federighi, Apple's head of software engineering, said OS X Mavericks is faster and includes improved graphics and battery life.
The Cupertino, Calif., company also unveiled a new 13-inch MacBook Pro laptop that goes on sale Tuesday with a starting price of $1,299. The 15-inch version is also immediately available and starts at $1,999. Both models use Intel (NASDAQ:INTC) chips.
Apple shares were down nearly 1% at $516.71 in recent afternoon trading.